Chime is a financial technology company. Banking services provided by The Bancorp Bank or Stride Bank, N.A.; Members FDIC
---
The Pew Charitable Trusts reported that the overdraft practices of multinational and small retail banks in the United States have contributed to the 66 percent of domestic deposits in the country since 2013. The organization documented the research in the Checks and Balances report which showed that several U.S. banks partake in debit overdraft fees. Many account holders stated that overdraft fees reduce their access to lower-cost financial services and put them at loss, while also claiming that the practice is a theft of their funds.
What is an Overdraft?
An overdraft occurs when the account balance of a consumer drops to zero or negative and cannot cover a transaction. Many banks give a credit extension to their checking account holders, up to a certain limit. However, some banks also charge their consumers an overdraft fee for every settlement which differs from one financial institution to another.
---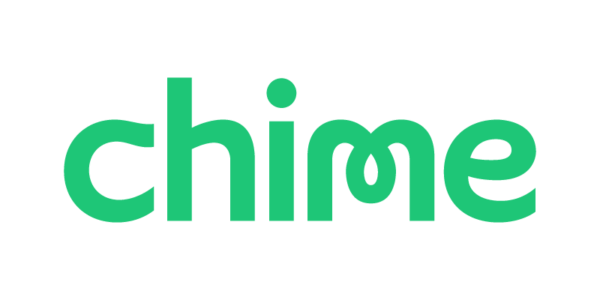 Banking with Fee-free Overdraft
Free to sign up and takes less than 2-minutes!
---
Types of Overdrafts
Overdrafts are short-term debt or emergency fund that banks provide for their account holders. Consumers can also choose to opt-in for overdraft as long as they meet the requirements of the bank. Today, there are two types of overdrafts that consumers can choose from — authorized overdraft and unauthorized overdraft.
Authorized Overdrafts
In an authorized overdraft, the bank and the account holder have an agreement upon opening an account that there will be a corresponding amount limit that the latter can use on standard payment methods. For instance, a company has an overdraft limit of $5,000, which means that they can spend an added $5000 after their account balance reaches zero.
However, an authorized overdraft usually comes with a fixed interest rate which varies from one banking system to another and the amount withdrawn. Some financial institutions charge their account holders with a monthly or daily fee or a 15-20% equivalent annual rate (EAR).
Unauthorized Overdrafts
An unauthorized overdraft may occur in two scenarios:
1. If consumers spend more than what they have in their accounts without acknowledging it in advance
2. If the bank agreed for an overdraft, but the consumers exceeded the arranged overdraft limit
Unauthorized overdrafts have several fees which include a more expensive monthly fee, daily fee, and transaction fees for cash withdrawal, direct debit, and check or card payment.
6 Reasons for Overdrafts
Overdrafts occur due to a variety of reasons such as the following:
1. Intraday Overdraft
An intraday overdraft, also called daylight overdraft, occurs when a particular bank transfers more money than it has in its reserve account. The Federal Reserve Banks operate on Fedwire, a reserve which enables fund settlement for numerous banks. For example, a bank has an asset of $100 million, and the Federal Reserve requires a ten percent or $10 million reserve maintenance. If the bank covers a transaction of approximately $11 million to several accounts, it will create a $1 million daylight overdraft since the bank will borrow from the Federal Reserve to cover the deficit. Daylight overdrafts can destabilize the financial services if several banks engage in such a practice.
2. Bank Fees
Several banks have hidden charges that create an insufficient balance to its consumers if subsequent deductions occur.
3. Merchant overdraft
Financial institutions offer unsecured overdraft services to merchants to address their amount overdrawn within the authorized overdraft limit.
4. ATM Overdraft
An automated teller machine (ATM) may allow cardholders to withdraw cash despite an insufficient balance. Although it can be intentional or unintentional, the consumers may acquire an overdraft if the ATM authorizes a withdrawal even when it is unable to communicate with the consumer's bank.
5. Merchant Error
A merchant error is the unintentional human error that occurs if the consumer swipes their card twice or if they incorrectly input their pin. For instance, the purchaser authorizes a transaction of $10.00 which posts to the account as $1,000.
6. Authorization Holds
Another circumstance that pushes an account holders into overdraft is Authorization Holds. It is a banking industry system where the institution verifies a debit or credit card transaction until the handler settles the acquisition. In this scenario, the bank holds the amount of purchase without cash withdrawal from the account of the consumer. The transaction process can take up to five business days before the handler allows the settlement.
What is an Overdraft Fee?
Banks penalize account holders a hefty amount if they withdraw or make purchases with a negative or zero balance. This penalty fee is called an overdraft fee, and it is essentially a attributed to consumers when banks cover for their transactions.
According to an article from CNN Money, three of the biggest banks from the United States, Bank of America, JPMorgan Chase, and Wells Fargo, gained approximately $6.4 billion in 2016 from ATM fees and overdraft fees. This amount was $300 million more than their collated revenue in 2015, yet, no bank shows a hint of minimizing unnecessary charges to customers.
Multinational bank institutions impose an expensive overdraft fee that ranges from an average of $30 to $36. Wells Fargo, Chase, and U.S. Bank have overdraft fees of $35, $34, $36, respectively.
The 4 Types of Overdraft Fees
An overdraft fee is a general term for the charges that banks impose for every transaction they cover for a consumer. Banks may deduct a different amount of overdraft fees from the checking accounts of consumers depending on the type of overdraft fee. There are four types of overdraft fee that consumers may encounter on their settlements: Overdraft Fee, Non-sufficient Funds (NSF) Fee, Overdraft Protection Fee, and Extended Overdraft Fee.
1.    Overdraft Fee
An overdraft fee is the most common bank fee to occur when account holders purchase a product that exceeds their account balance. The overdraft fee for financial entities in the United States varies by institution. Moreover, banks limit the number of transactions per day for consumers. Typical overdraft fees are between $34 and $35.
2.    Non-sufficient Funds Fee (NSF)
Insufficient funds occur when account holders make a transaction with their debit card when their checking account has a zero or negative balance. Most banks penalize similar amounts for NSF and overdraft fees. Chase Bank, Wells Fargo, and PNC Bank charge a non-sufficient funds fee of $34, $35, and $36, respectively, to their account holders.
3.    Overdraft Protection Fee
Financial institutions charge a significant amount of Overdraft Protection Fees for every fund transfer transaction made from a credit card or savings account to a checking account to cover insufficient funds. Some bank retailers also consider a credit card settlement as a form of cash advance, so they charge an added fee of $10 or 3% of the transaction amount.
4.    Extended Overdraft Fee
The Extended Overdraft Fee, or sometimes called an "extended overdrawn balance fee" or "sustained overdraft," is the penalty that banks impose on top of the standard overdraft fees when consumers leave their checking account with a negative or zero balance for a number of consecutive days.
For instance, the U.S. Bank has an additional extended overdraft fee of $25 to account holders which starts on the eighth calendar day and each week afterward. On the other hand, JPMorgan Chase charges a $15 extended overdraft fee (even if the account is overdrawn by $5 and below) if a particular statement has $0.00 balance for five or more consecutive days.
Are Overdraft Fees Illegal? Your Consumer Rights & The Overdraft Protection Law
The Federal Reserve implemented a federal law in 2010 which altered the overdraft practices of credit unions and financial institutions. They stated that banks should decline transactions if the consumer has an insufficient balance. The Overdraft Protection Law prohibits banks from automatically charging their account holders overdraft fees from ATM withdrawals and one-time debit charges. Consumers can opt-in to an overdraft coverage and service if the bank offers overdraft protection.
The Overdraft Protection Law only covers pre-authorized transactions which are not authorized.  These include ATM cash withdrawals and debit card settlements. Meanwhile, the federal law does not apply to automated bill payments, checks, and money transfers. Banks can still charge an overdraft fee to such transactions.
Four Ways to Avoid Overdraft Fees
Listed below are useful tips to limit and avoid overdraft fees and overdraft programs.
1.  Link Your Checking Account to a Secondary, Credit Card, or Line of Credit Account
Financial analysts and experts advise account holders to connect their primary checking account to their savings or credit card account to cover the deficiency of the transaction. This allows customers to avoid overdraft fees.
2.  Set Up a Daily Account Balance Notifications and Alerts
An alert from the bank will aid the account holders to track their balance and transactions. If consumers are conscious of their available balance, they can transfer funds or refrain from purchasing products to avoid unintended overdrafts. Online and mobile banking systems allow their users to set up an email or receive text alerts and notifications when their account balance reaches the maintaining threshold or has low cash.
For instance, the U.S. Bank automatically alerts their account holders via text or email about their current balance, transfers, and transactions. They also allow consumers to choose and customize their account alerts for credit cards, ATM withdrawals and checking and savings account.
3.  Choose a Checking Account with No Overdraft Fees
Although most banks have an average overdraft fee of $34 for each transaction, some banks do not charge an overdraft fee. Chime offers accounts with no fees and several added features.
Chime does not charge its account holders unnecessary fees such as monthly maintenance fees, service charges, minimum balance fees, foreign transaction fees, and overdraft fees. The founders of Chime ensure their members that there are no hidden charges for a transaction, and they also guarantee account holders up to $250,000 FDIC insurance through The Bancorp Bank or Stride Bank.
Chime also offers a service where account holders can link their external accounts to their Chime Spending Account. Chime extends a $200 transfer each day and $1,000 per month which will be available within five business days. It also allows numerous external accounts such as PNC Bank, Capital One 360, Wells Fargo, and U.S. Bank to name a few.
4.  Avoid Spending More Than the Available Account Balance
The most effective and convenient way to steer clear of overdraft fees from banks is to minimize expenditure especially if the account balance is below the maintaining balance or if the transaction costs more than the available cash on the account.
What is an Overdraft Protection?
The miscalculation of budget or oversight in expenses often leads to a shortage of funds. An Overdraft Protection, also called bounce protection or courtesy overdraft, is a convenient feature that consumers may avail from their respective financial institutions to cover their transactions.
Moreover, it is a service that several banks offer their account holders to protect their accounts from reaching a negative or zero balance. Banks automatically transfer funds from their secondary accounts, credit card, or money market savings to their checking accounts.
Benefits of Overdraft Protection
The primary advantage of an Overdraft Protection is the access to quick cash. Although banks impose an interest rate for an Overdraft Protection service, the fees for bounced checks are higher. Furthermore, it reflects positively on the credit score of an account holder compared to unacceptable checks that influence the credit score of the purchaser and limits their access to other forms of credit.
What is an Overdraft Limit?
An overdraft limit or overdraft protection is the maximum amount that banks allow its consumers to withdraw in their accounts aside from their existing debt. For example, an organization has a checking account balance of $5,000 with an overdraft limit of $500. It means that they can make settlements of up to $5,500, but they cannot withdraw or request for an added money if the payment exceeds the limit.
However, account holders should pay the interest on the amount they withdraw. Banks calculate interest based on the daily balance overdrawn, and this is debited to the account every month. They add outstanding credits to the overdrawn amount for the next month.
Banks With The Best Overdraft Limit
Small and big banks usually offer an overdraft limit which ranges from $100-$1,000 depending on the income of the account holder. Below is brief information on some financial institutions about their overdraft protection services, limits, and fees.
Chime
Unlike traditional financial institutions, Chime has no unnecessary fees including hidden fees, monthly fees, overdraft fees, service fees, minimum balance requirements or fees, card replacement fees, transfer fee, or in-network ATM fees..
Chase Bank
Chase Bank or JPMorgan Chase & Co. is a global financial firm based in New York City. It is the largest bank in the United States and sixth in the world with total assets of approximately $2.534 trillion. Chase has an overdraft fee of $34 per transaction and an overdraft limit of three settlements per day. This means that account holders can acquire a total of $102 in overdraft fees per day. Chase offers overdraft protection that allows its account holders to link their savings account to their checking accounts in case the latter lacks fund. However, it does not apply its standard overdraft protection services for a purchase which costs $5 or less or for an overdraft of $5 or less.
Wells Fargo
Wells Fargo is a California-based financial institution with several offices throughout the United States. It offers an economical mobile banking experience and ample access on ATMs to its account holders. Wells Fargo charges its account holders a standard overdraft fee of $35 per transaction with a maximum of four settlements daily that can reach up to $140. Account holders can connect two backup accounts to their chief checking account with a regular charge fee for transfer fees.
U.S. Bank
U.S. Bank is one of the largest in the United States and also offers overdraft protection which covers the purchases of the consumers when they have insufficient funds.
If the consumer has overdrawn their account by $5, U.S. Bank will not charge an overdraft fee. However, for an overdrawn amount of $5.01 and above, U.S. Bank has an overdraft fee of $36 for every transaction with a maximum of four settlements daily. This means that the purchaser can incur up to $144 in overdraft fees each day. Account holders can connect their secondary saving account to their checking account with a transfer fee of $12.50 and $7.50 for Standard and Gold accounts, respectively.
BBVA Compass
BBVA Compass provides numerous overdraft management solutions with tools to notify its account holders and monitor their accounts through Online and Mobile Banking. The Overdraft Payment and Protection Programs feature of BBVA Compass includes the Linked Account Overdraft Sweep Service, Overdraft Protection Line of Credit, and Courtesy Overdraft Option.
PNC Bank
PNC offers its eligible account holders overdraft protection where they link their checking account to their secondary savings, checking, money market account, personal line of credit, or credit card.
The overdraft protection is less expensive as compared to the standard overdraft fee of PNC which costs $36 for each purchase. PNC also limits the purchasers to only four settlements daily that can reach up to $144 overdraft fee. Meanwhile, PNC declines ATM and one-time debit card transactions with no charge if the account balance of the purchaser is low.
SunTrust Banks
SunTrust Bank provides overdraft assistance, Overdraft Coverage and Overdraft Protection, to its account holders to ensure that they can supply funds when needed.
In Overdraft Coverage, SunTrust allows the consumers to make ATM or debit card transactions daily even with insufficient funds in their accounts. However, the bank will charge an overdraft fee of $36 for each purchase with a maximum of six settlements a day. SunTrust will not penalize the consumer if the overdraft and returned item fees are below $5.
Overdraft Protection service guarantees the consumers that no overdraft or declined transactions will occur once they set up their Overdraft Protection accounts. The account holders are required to link their SunTrust checking account to their SunTrust savings, money market, credit card, or line of credit account to transfer funds in case of transaction deficiency. There is a $12.50 fee for each transfer transactions, but consumers can avoid the charge if they deposit funds to cover the overdraft on the same business day.
Bank of America
According to the overdraft scheme of Bank of America, they will not approve ATM withdrawals or debit card purchases if there are inadequate funds in the account of the consumer. Additionally, the bank offers two overdraft options on how the account holders prefer them to process their check payments. The first option is the standard overdraft setting with a $35 fee for every overdraft or declined transaction with a limit of four settlements per day. On the other hand, the Decline-All option is also a $35 fee per item, but the bank will not authorize purchases that will lead to an overdraft.
The Verdict: Switch to Chime Bank to Avoid Overdraft Fees
Based on the overdraft limit of some financial institutions, multinational banks such as PNC, Bank of America, Chase, U.S. Bank, and Wells Fargo have approximately $100 in overdraft limit each day. SunTrust Bank has the highest overdraft limit of seven settlements where account holders can incur up to $252 per day. These figures contribute to the $33 billion overdraft revenue of banks in 2016 according to the report of the Consumer Financial Protection Bureau. Meanwhile, there are great fee-free account options in the United States, such as Chime, which has no overdraft fees or hidden charges.
As a modern consumer, it may make sense to choose a less traditional option, such as a Chime account, in order to avoid overdraft fees. Chime offers online and mobile access along with the security of a traditional bank, but with none of the hassle.
---
This page is for informational purposes only. Chime does not provide financial, legal, or accounting advice. This material has been prepared for informational purposes only, and is not intended to provide, and should not be relied on for financial, legal or accounting advice. You should consult your own financial, legal and accounting advisors before engaging in any transaction.