Chime member Andre knows how to get outside his comfort zone. Recently featured in our testimonial commercials, Andre is a hospitality manager and travel lover who has jetted to locales like Miami, Chicago, New York, and London. He knows how to get from a place of "wishing" to "doing."

Today, we go beyond our 30-second promo and chat with Andre about how to travel when you don't know where to start or have limited funds.

This interview has been edited for length and clarity. 
What sparked your passion for travel?
Andre: I'm originally from Kansas City, and I come from a very big family – I'm the baby of nine kids. My family has never been outside the city, but I always knew I wanted to travel.

Growing up, I saw on TV how beautiful different cities were. I remember asking my mom, 'Why don't we have this in Kansas City?' Because she was a single mom, she did her best to take care of us. But we never got to travel.

When I was 15, I played basketball in high school. Our team was going to St. Louis for a tournament. I wanted to go so badly, but I couldn't because I didn't have the funds.

That's when I knew that when the opportunity came, I wanted to travel all over the world. I didn't want anything to stop me. I made traveling one of my top priorities.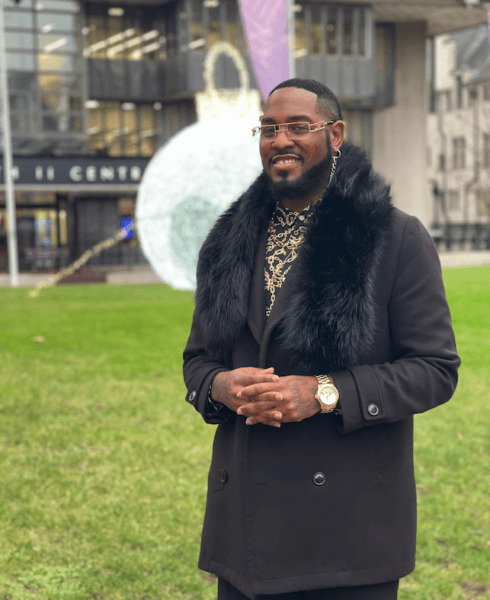 How did you save to travel?
Andre: I moved to Dallas to start my career in hospitality and management. I started at the bottom and wasn't making much money.

Even though I always knew I wanted to travel, every time I had money in my wallet, I would spend it. Then I would be like, 'I have no money, I'm broke. What am I supposed to do now?'

I worked my way up at my job. Once I started saving money and managing it well, I would ask myself a few questions before buying something: 'Do I need this? Should I buy this? Is it worth it? Is it a want or a need? When I go inside the grocery store, do I need this, or do I want to be broke?'

I realized this is what adulting is like. I had to budget because if I kept spending the way I was, I wouldn't be able to do what I wanted. I didn't want to keep making bad choices and wish I had done something different.

Once I realized the difference between my needs and wants, I made a travel vision board. I started saving most of my money toward travel. When I took the job in Dallas, that was my first time moving out of Kansas City. I've since been to Houston, New York, Chicago, Vegas, L.A., and Miami, my all-time favorite city.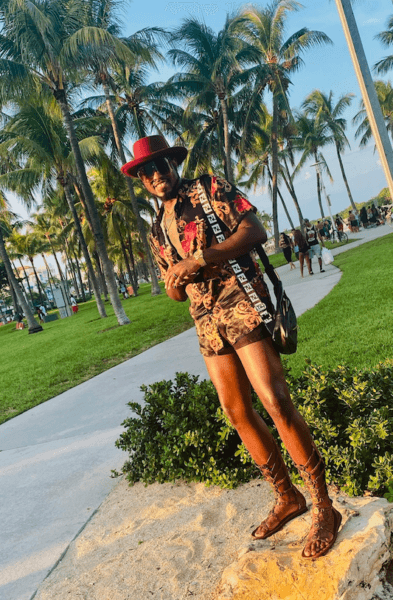 What are your top tips for people who think they can't afford to travel?
Andre: Plan ahead. The earlier, the better. That way, you have more time to travel. Plus, the closer to a trip, the more expensive it will be. You should already be looking at prices months before you plan a trip. If you're looking at the prices of flights, and it's cheaper than normal, go ahead and book it. 
When you get paid and your bills are a priority, move $100 or $50 to a savings account for your trip. Let's say you're looking at buying a pair of shoes but also want to go on that trip. In that case, leave those shoes there, and put that money toward your trip instead. 
For instance, in planning to travel to Miami, I'll look at the cost of airfare and accommodation. I put those numbers together to see what will be best for my budget. Then, I figure out what I need to ensure I meet my goal. For example, if I'm going to the gas station to get gas, I don't need that soda, I don't need that bag of chips. I'll pack my lunch. 
What are some ways to save for international travel?
Andre: I get paid biweekly. My first paycheck of the month goes toward my rent, bills, and food. I'll take half of the next paycheck and move it into my savings account, and I can't touch it. The other half of the second paycheck I keep on hand for things like gas and dog food. 
If you want to keep all your money on a debit card while traveling, have the exact amount you'd like to spend. I always take cash out of my account because of international fees. If you're swiping your card internationally in different countries, there are currency exchange and international fees. So taking the cash out before you travel will save you money. 
However, Chime doesn't charge an international fee. When I used my Chime card while visiting my finacè in London, I was flabbergasted because when I had an account with a big bank, I was like, 'these international fees are crazy.'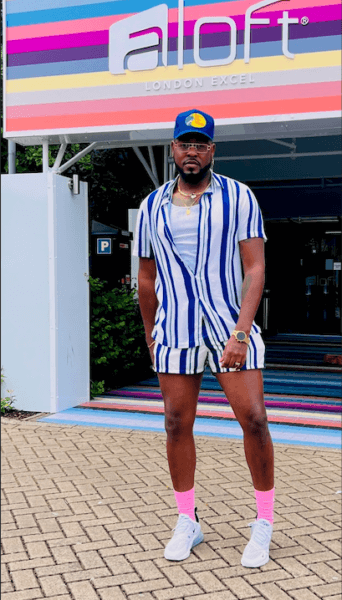 What are some of your favorite places you've been while traveling?
Andre: When I go to Miami, the first spot I go to is South Beach. I always go to a restaurant called CJ's Crab Shack. They have the best crab legs. 
In London, I tell my fiancé, 'We have to go to the London Eye and get the fish and chips.' I've been to a lot of restaurants in London, and that one [Great British Fish and Chips] is top-tier. 
How can someone overcome fears they have about traveling?
Andre: Fear blocks many people from doing what they want to do in life. Fear blocks someone from leaving a job they feel too overqualified for or moving to different cities and states.

Don't be scared. The only thing I can say is this: When you wake up every morning and there's something that you want to do, do it. Don't let anyone stop you. Don't let anyone judge you. Don't let anything someone says stop you from achieving your goals. 
If you want to travel, travel. If you want to move, move. If you want a different position in the job, go for it. You will never know what's out there unless you take that leap of faith and understand it is okay to be scared. Don't let the fear hold you back. Hold that fear, run with it, and go travel the world.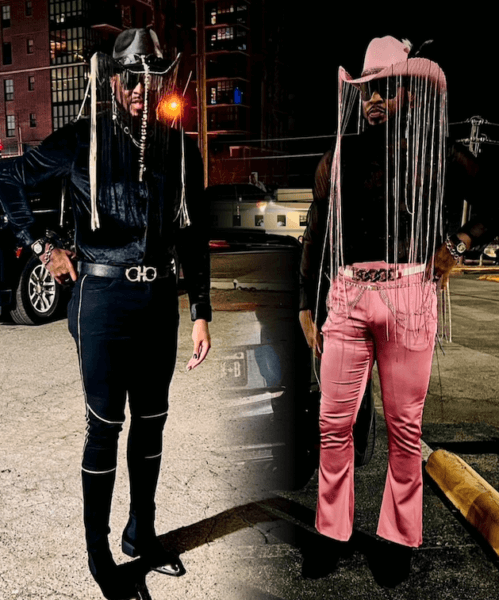 Traveling on a budget is possible
You don't need unlimited funds to see new places. By making trade-offs, understanding the difference between "wants" and "needs," and saving and planning, you can realize your travel dreams. 
Check out our other top hacks for keeping travel costs low.
Real Member, Sponsored Content.