Chime is a financial technology company, not a bank. Banking services provided by The Bancorp Bank or Stride Bank, N.A.; Members FDIC
---
Links to external websites are not managed by Chime or The Bancorp Bank.
Today, we're excited to announce one of our most requested features of all time. 🎉
Meet SpotMe, a new service from Chime that allows eligible members to make debit card purchases with no overdraft fees. Today we're announcing the rollout of overdrafts up to $100.*
It's time to say goodbye to the overdraft fee. 👋 With SpotMe, we'll simply apply your next deposit into your Chime Spending Account to your negative balance. It's that easy!
The overdraft fee epidemic
A few small purchases each month can wind up costing Americans hundreds of dollars per year in overdraft fees when using traditional overdraft protection. Let's look at the numbers: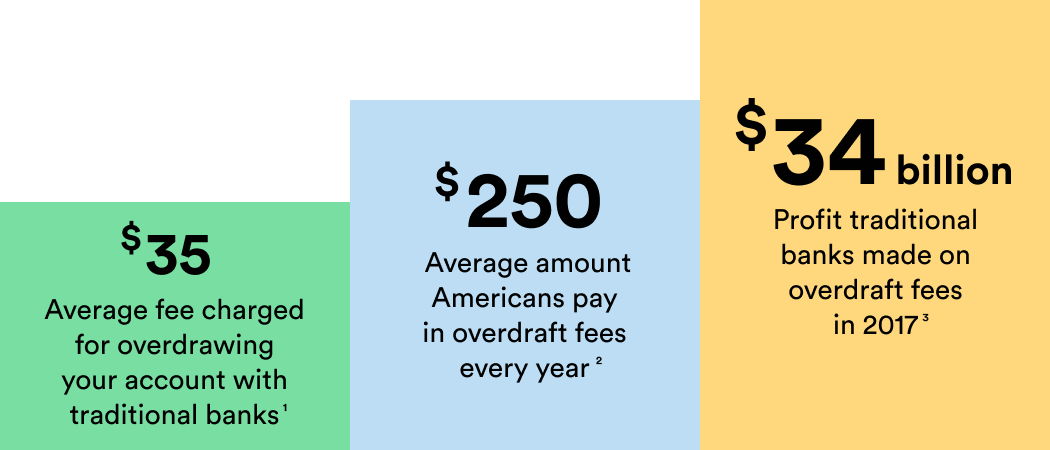 Yeah, we'll just let that sink in. 🤯
We've launched a beta and saved members over $200 million
Before releasing a full version to the public, we rolled out a private beta version and tested SpotMe with a sample of hundreds of thousands of Chime members. During our beta, we saved our members over $200 million** in overdraft fees, giving them the freedom to pay for everyday necessities including groceries, food, and transportation.
We have your back
By now you may have noticed we like to do things differently here. We challenge the status quo because we believe you deserve financial peace of mind. That's why we built SpotMe.
Our goal with SpotMe is to help Chime members avoid overdraft fees and worry less, so that they can focus on the more important things in their lives. 💚
How it works
All Chime members with total monthly direct deposits of $500 or more are eligible to enroll. SpotMe Limits start at $20 and can be increased up to $100 or more by Chime, based on factors such as account activity and history.* 
1. We'll notify you in the Chime app when you're eligible to enroll in SpotMe.  

2. When you make a debit card purchase that exceeds your balance, we'll spot you up to your SpotMe limit.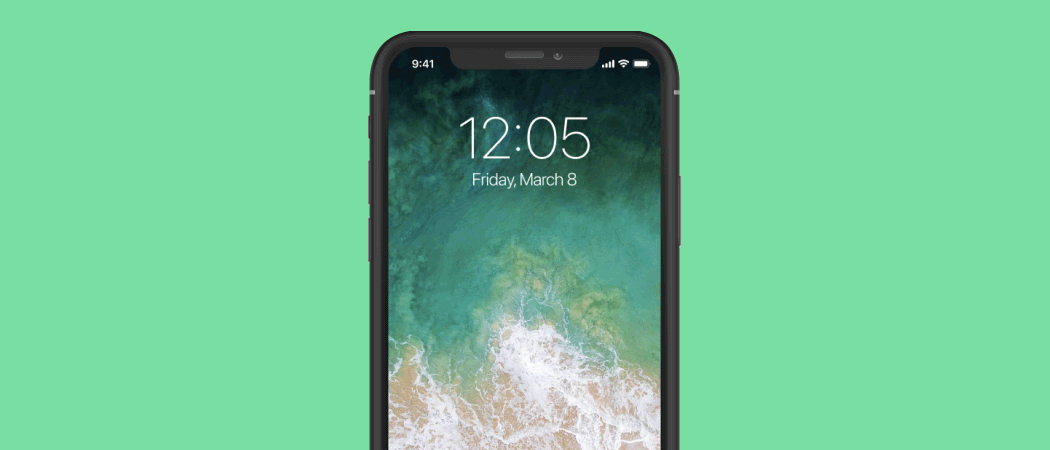 3. When your next deposit arrives in Chime, we'll apply it to your negative balance.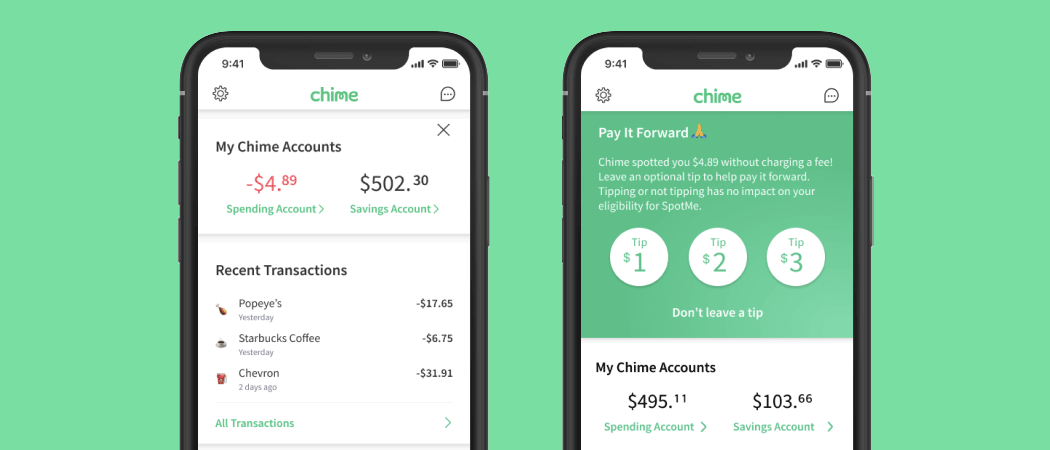 Pay it forward with a tip
Our SpotMe service is completely free and relies on tips from Chime members to stay that way. When your next deposit arrives, and your negative balance is repaid, we'll give you the option to pay it forward. Also, note that whether or not you tip won't affect your SpotMe eligibility.  
Next time you're in a bind and need a little extra cushion to cover a debit card purchase, don't worry – we can spot you! 💚
Have additional questions? Check out our SpotMe FAQ's.
---
Banking Services provided by The Bancorp Bank, Member FDIC. The Chime Visa® Debit Card is issued by The Bancorp Bank pursuant to a license from Visa U.S.A. Inc. and may be used everywhere Visa debit cards are accepted. Chime and The Bancorp Bank, neither endorse nor guarantee any of the information, recommendations, optional programs, products, or services advertised, offered by, or made available through the external website ("Products and Services") and disclaim any liability for any failure of the Products and Services.
*Chime SpotMe is an optional, no fee service that requires you receive $500 in direct deposits a month to qualify to overdraw your account up to $20 on debit card purchases. Chime, in its sole discretion, may allow you to overdraw your account up to $100 or more based on your Chime Account history, direct deposit history and amount, spending activity and other risk-based factors. Your Limit will be displayed to you within the Chime mobile app. You will receive notice of any changes to your Limit. Your Limit may be increased or lowered at any time by Chime.
** Data based on Chime's SpotMe program as of August 29th, 2019. Total avoided overdraft fees calculated from the number of total SpotMe transactions multiplied by the average overdraft fee in America ($34).
¹ https://www.consumerfinance.gov/about-us/newsroom/cfpb-unveils-prototypes-know-you-owe-overdraft-disclosure-designed-make-costs-and-risks-easier-understand/
² https://www.slideshare.net/ChimeBank/bank-fee-finder-april-2017-report
³https://www.forbes.com/sites/learnvest/2018/04/05/americans-paid-34-billion-in-overdraft-fees-last-year-heres-how-to-stop-the-charges/#2bde4a3c3ce9
---
This page is for informational purposes only. Chime does not provide financial, legal, or accounting advice. This material has been prepared for informational purposes only, and is not intended to provide, and should not be relied on for financial, legal or accounting advice. You should consult your own financial, legal and accounting advisors before engaging in any transaction.