You're in need of some quick cash, and you've heard about payday loans. They could be an option, but are they a good idea? Not exactly. Payday loan lenders are notoriously expensive for consumers. Read on to learn more about payday loans. 
Better banking for everyone
Fee-free overdraft up to $2001
No hidden fees2
Get paid up to 2 days early with direct deposit3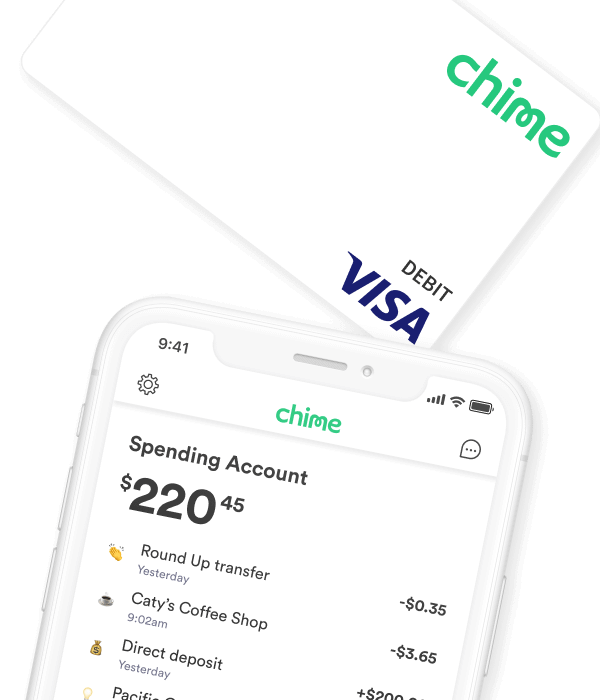 What is a payday loan?
A payday loan is a type of cash advance loan. You borrow money and then pay the lender back on your next payday, hence the name payday loan. But the lender can charge exorbitant payday loan interest rates, sometimes up to 400%. Many financial experts consider payday loan lenders to be predatory, and getting a payday loan can keep you in a cycle of debt. 
Payday loans can help with an emergency, but they can also create a heavy financial burden on the borrower. That's why you should consider other ways to quickly borrow money if you need it.
How do payday loans work?
The lender will only require your identification, income, and bank account to obtain a payday loan. Payday loans are often lent to people with bad or little credit. A payday loan lender confirms your income and checking account information. They can usually deliver the cash to you as early as the same day. 
The lender will get your written permission to withdraw the amount from your checking account electronically. The lender will expect you to repay the loan right after your next payday. If you use an online lender, they will automatically run an electronic withdrawal. If you do not repay the loan in full by the agreed-upon date, the lender will charge a fee, and the cycle repeats with added interest.
Is a payday loan secured or unsecured?
Most payday loans are unsecured, meaning you do not have to offer a form of collateral to take out the loan. As previously mentioned, the lender will get your written permission to have the money withdrawn from your checking account. Alternatively, the lender may ask you to write a check in the repayment amount, which they can cash once the loan is due.
Why are payday loans bad?
Payday loans come with hefty fees and unfavorable terms, which can take a severe financial toll. Here are some of the biggest reasons payday loans should be your last resort.
High interest rates: The interest rate on a payday loan is usually on the higher end of the spectrum for short-term loans. The cost of a payday loan can be 400% APR (annual interest rate)

and higher

.

Renewals create a cycle of debt:

Because the lump sum is due relatively quickly, some borrowers find it difficult to repay a payday loan on time. If you aren't able to pay back the loan by its due date, the

Consumer Financial Protection Bureau

warns that many states allow payday loans to roll over. Each time a loan is rolled over or a new one is taken out, the lender charges more fees — creating a cycle of debt that can be difficult to break.

Typically only available in small amounts:

Depending on your state, you may only be able to borrow a few hundred dollars, which might not be enough to cover your emergency expenses.

Requires a single balloon payment:

Unlike most consumer debt, payday loans don't allow for partial installment payments to be made during the loan term. You must pay the entire loan back at the end of two weeks.

Won't build your credit:

Payday lenders don't usually report your payment activity to the major

credit bureaus

. P

aying your loan back on time won't help you improve your credit, but not paying on time can severely hurt your credit.
Payday loan alternatives
Here are 10 payday loan alternatives to keep in mind for when you're short on cash.
1. Try a payday alternative loan
Some credit unions offer payday alternative loans, or PALs, which are loans designed to provide a lower-cost alternative to payday loans. With this option, you can borrow up to $1,000, and the loan term ranges from 1 to 6 months. As long as you are a member of the credit union for at least a month, you are eligible to take out a PAL.
Keep in mind that payday alternative loans can still carry fairly high interest rates. Fortunately, PAL interest rates are capped at 28% by law, which is far better than what you typically see on a payday loan.
2. Set up a payment plan with the company
If you're having trouble making payments before you get a payday loan, see if you can set up a payment plan with the company you owe money to. It can be awkward to talk to the company, but this is a better alternative than missing a payment. 
So, ask if you can put a payment plan in place as a payday loan alternative. You may be able to pay a portion of the payment now and the rest later, or consider an installment plan. If you have federal student loans, you can call your loan servicer and see if you can defer your loans or put them in forbearance. You can also consider an income-driven repayment plan, where your monthly payments are lowered to a small portion of your discretionary income. 
The key is to take action and talk to your lenders about a payment plan to see what options are available. 
3. Borrow from a payday advance app
If you have a steady income and are looking for an advance on your paycheck, consider using a payday advance app. Payday advance apps offer more flexibility and affordability for borrowers than payday loans. The biggest difference between a typical payday loan and payday advance apps is that apps don't charge any interest, because payday advances are not considered loans.
Payday advance apps, such as Earnin and Dave, will front you a portion of your upcoming paycheck without any interest. Fees are limited, though some apps allow you to tip voluntarily.
4. Dip into your savings
Building up savings is tough and can take a long time. When you finally grow your savings account, this can offer you a sense of security. If you're lucky enough to have a robust savings account before you apply for a payday loan, consider dipping into your savings. 
This is one reason why you build a savings account to begin with. Things come up, and your savings can act like a buffer. Rebuilding your savings account, in turn, is better than paying back a payday loan. Taking money from your savings account is akin to taking a loan out for your future self. Wouldn't you rather pay yourself back then a predatory lender that charges 400% payday loan interest rates on the loan?
5. Borrow money from family members or friends
This isn't an option for everyone, but if you have trusted family or friends that can loan you money, consider borrowing from them. Will your parents loan you some money, interest-free? Do you have a close friend who can spot you just this once, while you get it together? 
If you do this, be clear on the amount and the timeframe in which you'll pay them back. Going this route can be tricky, and you don't want to burn any bridges or ruin relationships with family or friends, so consider it carefully. But if it's an option with no strings attached, this can help you avoid a payday lender. 
6. Earn extra money with a side hustle
Cutting back is the first thing you should do if you need extra cash. But if you've cut back all that you can, your next step is to earn more money. If you have free time, you can start side hustling. A side hustle is a gig that you do on the side to earn more money; for example, I worked as a brand ambassador and freelance writer as a side hustle while I was paying off debt. 
There are many side hustles available, including babysitting, graphic design, dog walking, Uber, Postmates, etc. Find your passion, and zero in on your skills. 
7. Take out a personal loan from a bank or credit union
If you have debts to pay back or need to cover your basic expenses, you don't want to turn to a payday loan as your first option. But you might wonder, "Where can I get a loan that doesn't have such high interest rates?"
You can consider taking out a personal loan from a bank or credit union. If you have good credit, oftentimes a bank or credit union will offer a much lower rate than a payday loan lender. Can you get a loan with bad credit? It depends on the lender, but your approval odds might be diminished. 
A bank or credit union is a good option if the financial institution offers you a loan with a good rate and favorable repayment terms. 
8. Sell your stuff
Sometimes coming up with quick cash just requires a little creativity. One thing you can do is sell stuff you no longer want or need. Now is the time to declutter and get rid of everything that doesn't spark joy! If you don't really use it that much, let it go. 
You can sell your items on Facebook Marketplace, OfferUp, Poshmark, and Craigslist. Just think: Getting rid of your stuff can be just the thing you need to bring in some more money, helping you avoid a payday loan. 
9. Break out the credit card
While I'd never condone getting into credit card debt, if you're thinking of going to a payday lender, your credit card is likely a better option. Although many credit card interest rates can be around 16% and up, this is still better than what payday loans offer. 
So, you'll likely pay less interest if you use your credit card strategically. Just make sure you don't max out your credit card as this will affect your credit utilization. This, in turn, can lower your credit score.
10. Use a line of credit 
Another option is to use a line of credit. Financial institutions may offer a line of credit that you can draw upon when you need funds. A line of credit is different from a loan in that there's a set amount available that you can draw from. You only pay interest once you borrow the money. 
If a financial institution will offer you a line of credit, giving you quick access to capital, this can prevent you from resorting to a payday loan. 
Chime's best alternatives to payday loans
In addition to the options above, Chime members have multiple ways to avoid payday loans altogether.
For example, Chime's app gives eligible customers faster access to their money. If you have a Chime account with early direct deposit, you will be able to access your money up to 2 days earlier³ than traditional banks.
If you just need a little extra money to cover an expense, Chime also offers its own overdraft protection for eligible members. Instead of getting hit with an overdraft fee, Chime spots its members up to  $200 fee-free with SpotMe¹. 
And that's not all, Chime's Credit Builder Visa Credit Card has an ATM feature where members can withdraw cash via a cash advance with no interest or fees². 
Chime members are always covered against the unexpected with these cash advance features.
FAQs
What are some payday loan alternatives for bad credit?
Most of the payday loan alternatives above are applicable to those with bad credit. Also consider that some lenders will actually tailor their loans to borrowers with poor credit. These lenders may approve loan applicants with high debt-to-income ratios and bad to fair credit scores. Check to see if you qualify for a bad-credit loan.
Do payday loans affect my credit?
Simply taking out a payday loan does not affect your credit. Most payday loaners don't look at your credit score before giving you the loan, nor does it get reported to the three national credit bureaus — Equifax, Experian, and TransUnion. However, if you don't pay back the payday loan, it can hurt your credit. Because of the short turnaround and high payments on payday loans, there's a higher likelihood of not being able to pay back the amount you and the lender agreed on.
Not being able to make your payments on time can affect your credit score negatively and prevent you from securing another loan in the future. Unfortunately, paying back your payday loan on time does not boost your credit score either. Payday loans and on-time payments aren't reported to any of the three national credit bureaus.
How do I get my payday loan debt paid off?
There are many ways to pay off your payday loan. Consider reaching out to your lender and asking about a repayment plan, or taking out a new loan at a lower rate to pay off your payday loan debt. Find ways to come up with more cash, and use it to pay extra on your loans. If none of these options work for you, debt settlement or bankruptcy may be the only way to finally break free of payday loan debt.
What happens if I default on my payday loan?
If you miss payments or stop making payments on a payday loan, lenders will turn the debt over to collections, which creates a negative entry on your credit file that can make it difficult to borrow money in the future. Ultimately, lenders will report that you defaulted to the credit bureaus — which can harm your credit score — and they may even take you to court.
Final thoughts
If you're in debt, and freaking out over how you're going to pay your bills, opting for a payday loan may seem like a good option. But there are better choices to consider first. Using the above payday loan alternatives, you can find a different solution that will save you money.  
Once you've resolved your financial situation, start building up your emergency fund. This way you can better handle unexpected expenses in the future without borrowing money.