Banks charge penalty fees to individual consumers who withdraw, spend, or make purchases that exceed the available balance in their accounts. This penalty fee is called an overdraft fee, and it is essentially a fine to cover the cost of the transaction.
In recent years, several reports from professional publications and media outlets have revealed an epidemic that is affecting bank consumers in the United States. The Consumer Financial Protection Bureau reported that U.S. account holders spent a total of $33 billion in overdraft fees in 2016. On average, one out of ten account holders spent more than a thousand dollars for overdrafts and approximately $300 on other bank fees.
Multinational financial institutions charge their members hefty overdraft fees, typically $34 per transaction. According to the Consumer Financial Protection Bureau, most overdraft fees are charged for purchases equaling $24 or less, and are paid back within three days. If a person borrowed $24 for three days and paid the average overdraft fee of $34, they would be paying an annual percentage rate (APR) (once live, link to the September 2019 deliverable "Interest Rate vs. APY).
---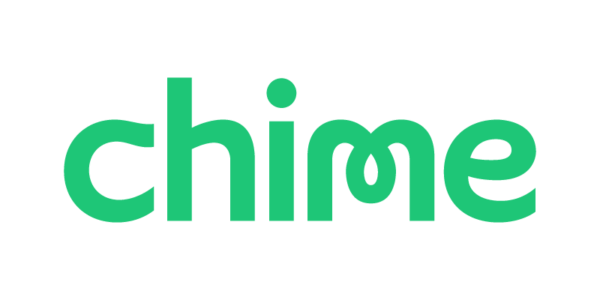 Meet your new bank account.
No overdraft fees. No monthly fees. No surprises.
Free to sign up and takes less than 2-minutes!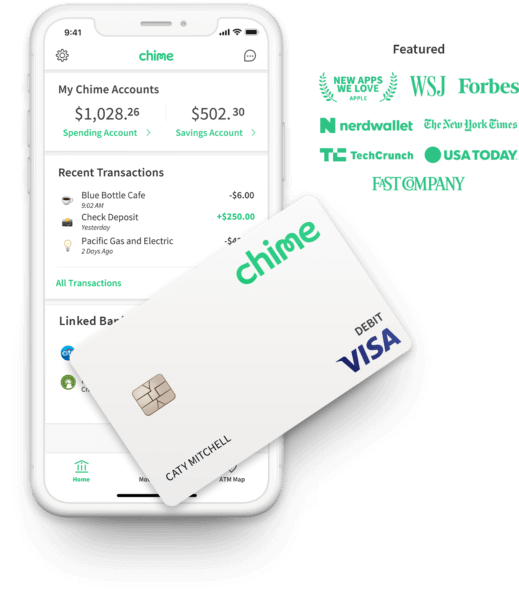 ---
Meanwhile, the 2014 Pew Charitable Trusts study stated in a recent study that some of the smaller institutions follow the price model and multiple fee charges of major banks. The result showed that 68% of the 40 million banking consumers prefer a denied transaction, rather than spending for overdraft fees.
These numbers have significantly influenced the profits of various monetary institutions while becoming a burden to cash-strapped consumers.
4 Types of Bank Overdraft Fees (Because One Wasn't Enough)
We hate to be the bearers of bad news, but there are four kinds of overdraft fees that consumers may encounter. The standard overdraft fee is the most common, but it's important to understand and look out for its companions. Listed below are four types of overdraft fees besides the standard overdraft charge of most banks.
1.    Overdraft Fee
The overdraft fee occurs when consumers purchase an item that exceeds their available account balance. It is the most common fee that banks impose on checking accounts, and they may limit the number of transactions per day. Several banks offer numerous overdraft services which vary by institution.
The average overdraft fee for major banking institutions, like Citibank, TD Bank, Wells Fargo, and Chase, is $34 per item. There are alternative banking accounts, such as Chime and Simple, that do not charge an overdraft fees.
2. Non-sufficient Funds (NSF) Fee
Banks impose a non-sufficient funds (NSF) fee when they decline a transaction that overdraws an account balance. When a consumer issues a payment check with insufficient funds in their checking account, the bank will reject the purchase and may charge an NSF fee to prevent the account holder from issuing further check payments with no funding.
Most banks charge a similar amount for overdraft and non-sufficient fee. The NSF fees for the Chase Bank, PNC Bank, and Wells Fargo average $35.
3. Overdraft Protection Fee
In order to get hit with an overdraft fee, a consumer must first opt in to overdraft protection, which links an additional bank account (usually a savings account) or line of credit to their checking account to cover the cost in case of an overdraft purchase. If there isn't enough money in the linked account, the customer will be charged an overdraft protection fee. Several bank institutions consider credit card settlements as a cash advance, so they impose an added cash advance fee of $10 of 3% of the transaction.
Most banks limit the amount of overdraft protection fees, charging only per day rather than per transaction. For example, Bank of America only charges a $10 overdraft protection transfer fee per day to their account holders for transferring available funds from their secondary accounts.
4.  Extended Overdraft Fee
An extended overdraft fee, sometimes referred to as "extended overdrawn balance fee" or "sustained overdraft," is the amount that bank institutions charge on top of standard overdraft fees when account holders leave a negative balance in their account for five to seven consecutive days.
For example, U.S. Bank charges a $25 extended overdraft fee which starts on the eighth calendar day, and each week afterward if the account holder has a $0.00 balance.
Why Does a Bank Overdraft Fee Occur?
Overdraft fees occur due to various reasons which include the following:
ATM  Overdraft – the inability for the ATM to communicate with the bank of the consumer, may lead to authorization despite insufficient balance.
Intentional  Loan – the voluntary overdraft of the consumer is called a short-term loan.
Authorization Holds – purchases made using a debit card will require the signature of the handler. It will commonly take one to five business days to approve the transaction. However, if a failure of permission occurs, the funds will be accessible to the purchaser which may then create an overdraft when spent.
Bank Fees – many banks charge hidden fees which consumers do not expect. These fees are deducted from the balance of the account holder which can lead to insufficient funds or zero balance.
Identity Theft – fraud can cause an overdraft, especially if criminals subject an account holder to forgery, account takeover, or phishing.
 How to Avoid Bank Overdraft Fees?
Here are some tips to avoid costly overdraft fees on bank transactions.
1. Link Your Checking & Savings Accounts
Financial analysts have advised account holders to link their checking accounts to their savings so that their own money, rather than the bank, will cover the deficiency.
Chime offers a feature which enables its account holders to connect their external accounts to the Chime Spending Account by logging into their online accounts. The process is simple. Select Move Money and tap Transfers. A prompt will appear on where consumers may input their other bank account information to link into their Spending Account.
Chime allows transfer fees of $200 a day and $1,000 a month, which will be available within five business days. Moreover, it supports a variety of external accounts including Wells Fargo, Bank of America, US Bank, Citi, PNC Banks, and Capital One 360.
2. Enroll in Daily Balance Notifications & Reminders From Your Bank
Enrolling in daily alerts from your bank will help you keep track of your transactions and account balances. It will prevent you from making transactions that can lead to unintended overdrafts. 
Chime's mobile app notifies members immediately of transactions made on their accounts.
3. Consider Opting Out of Overdraft Protection
Several bank institutions offer overdraft protection which guarantees its consumers a lower fee of $10 to $12.50 per transfer compared to an average of $35 overdraft or non-sufficient funds (NSF) charge. It also ensures purchasers that businesses will not reject or decline a normal overdraft transaction.
Lawmakers created a federal law in 2010 which made opting out overdraft protection services as the default option for consumers. This action can lessen the overdraft fees for account holders when their balance is insufficient.
4. Make Sure You're Not Spending More Than You Have 
The most convenient way to steer clear of overdraft fees is to avoid spending more than the available account balance. This, of course, requires you to keep up to date with your current balance.
Mobile banking offers an easy solution to this problem. With accounts like Chime you can check your account balance at any time from anywhere.
Switching to a Bank Account With No Overdraft Fees
Chime is an online bank account for those looking for modern financial solutions. A Chime account has no additional fees such as monthly maintenance charges, service fees, minimum balance fees, foreign transaction fees, and most especially overdraft fees. To prevent overdraft, any transactions which would result in a negative account balance will be declined by Chime. Furthermore, they ensure the account holders that they have no hidden charges for any transactions. 
If you're tired of paying bank fees for your account, you should consider Chime!