Chime is a financial technology company, not a bank. Banking services and debit card provided by The Bancorp Bank, N.A. or Stride Bank, N.A.; Members FDIC.
Banks in Philadelphia
Philadelphia Banking
Would it interest you to know that a large portion of a bank's revenue comes from the fees that it charges it account holders? For some banks, the revenue generated from fees can make up as much as 30% of their aggregated earnings. This is good for the bank but not so good for the customer. In fact, fees can quickly accumulate and trap an account holder in a circle of non-stop penalties that will only worsen their financial situation. If you are considering opening a new account or switching to a new online bank, it is important to understand what potential fees you may be required to pay. In this article, we will examine common bank fees in Philadelphia and how they compare to the rest of the nation.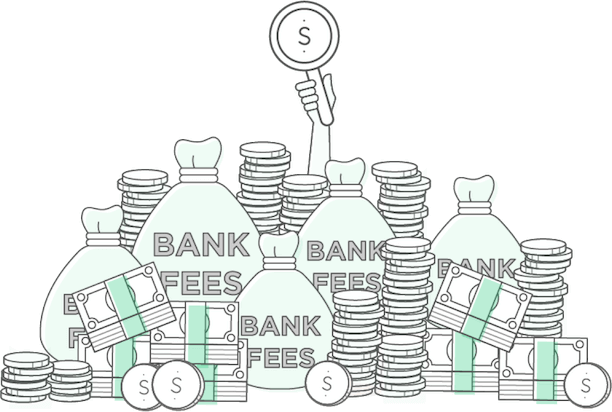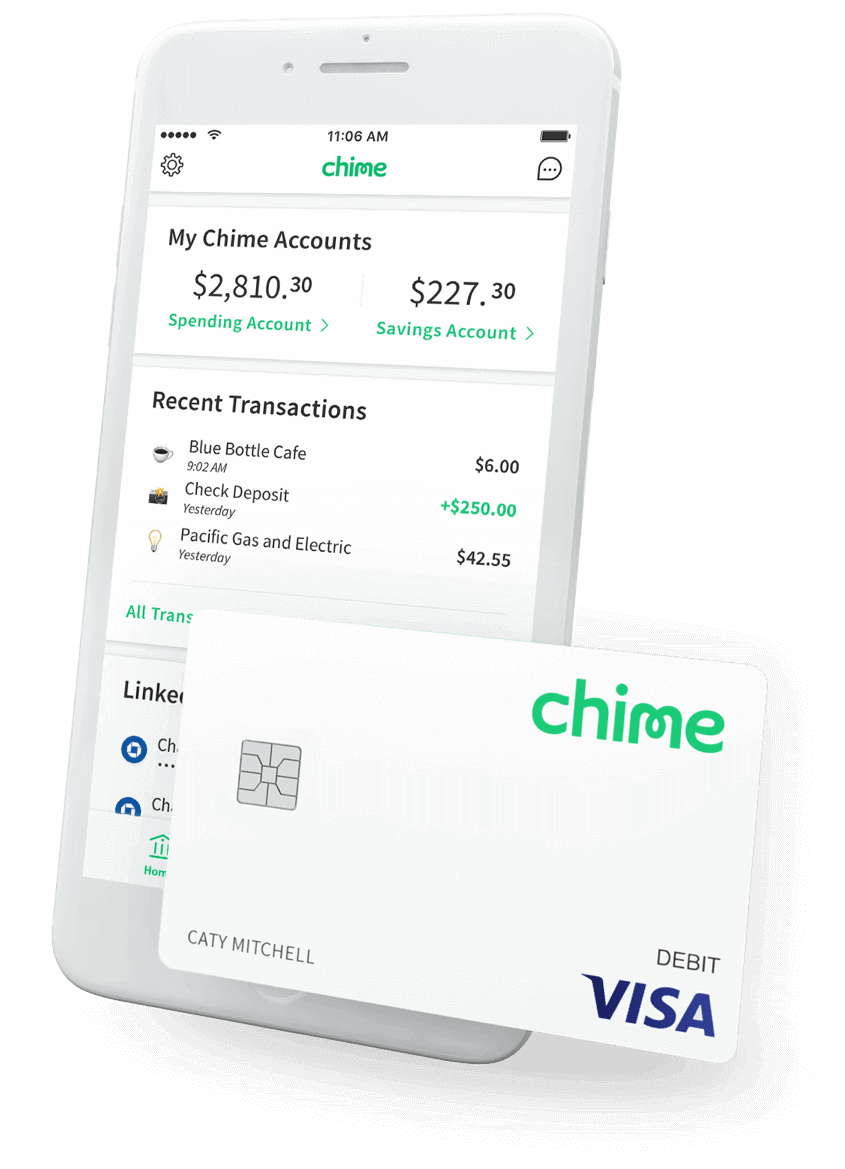 Meet your new bank account.
Signing up is free and takes less than 2 minutes.
✓ No hidden bank fees.
✓ Get your paycheck up to 2 days early
✓ Grow your savings automatically
✓ 38,000+ fee-free ATMs.

Philadelphia, Pennsylvania
Pennsylvania is the fifth most populous state in the United States. It is located in the northeast part of the country. The city of Philadelphia is the largest city in the state of Pennsylvania and it is the sixth largest city in the U.S. with a population of approximately 1.5 million people. The city is comprised of 47.4% males and 52.6% females. As for the ethnic and racial structure in Philadelphia, we can say that it is very diverse. African Americans make up the majority of the population at 41.1%. 34.6% of the population is White, 14.4% is Hispanic, and 7% Asian. Unemployment reached a high in 2011 at around 10% but since then things have gradually begun to improve. Based on 2016 data, the rate was at 6.8% and was estimated to dip below 6% in 2018. Some of the larger employers include the University of Pennsylvania and Drexel University. Additionally, the Philadelphia Stock Exchange is going strong. The estimated median household income for the city in 2016 was $41,449. In that same year, The Bureau of Economic Analysis stated that the Philadelphia Area had a $431 billion gross domestic product. This put Philadelphia on the list of top ten largest metropolitan economies in U.S.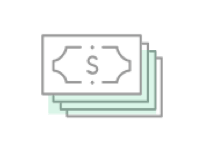 History of Banking in Philadelphia
As one of the first recognized states, Pennsylvania has a long banking history. When America won its independence, Alexander Hamilton, the first Secretary of Treasury, urged Congress to create The First Bank of the United States so it could refinance all of the debt. Consequently, some of the first nationally chartered banks in the country were founded in the state.

Across the state of Pennsylvania, more than 190 local and national banks have around 4,000 branches in 900 cities and towns. They all serve the needs of their customers by providing a variety of financial services.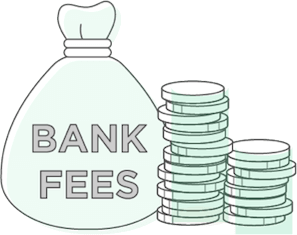 An Introduction to Common Fees
Bank fees include every fee that banks charge to the account holder and it can range from one-off things like opening an account, to monthly payments for maintaining accounts. There are also fees that apply as penalties for not meeting certain bank requirements. Some of the most frequent fees that account holders may encounter are monthly service fees, overdraft fees, and ATM withdrawal fees.
The following is a brief list of charges you may see at some banking institutions in Philadelphia:
Bank Fees
Bank of America
BBVA
Chase
Chime
PNC
Wells Fargo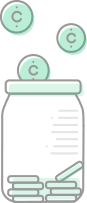 Unique Banking Fees in Philadelphia

There are regular surveys conducted nationwide in order to compare the overall fees charged by U.S. banks. Pennsylvania ranks near the top of the list, making it a state with one of the highest bank fees. Specifically, according to a Bankrate.com survey from 2017, Philadelphia has the highest average overdraft fee in all of the United States. The rate at a time of polling was $35.20. In comparison, San Francisco averages $30.47 for overdraft fees, a difference of almost $5. The fees are not too bad when it comes to out of network ATM withdrawal. Philadelphia has an average of $4.33. This is actually lower than some of the cities such as Phoenix and Atlanta who have more than a $5 average in ATM withdrawal fees. For fees like the monthly service fee or card replacement fee, Philadelphia falls in the middle, with numbers falling in the median.

Bank of America
Bank of America, the second largest banking institution in the nation based on assets, is represented by over 4300 branch offices in 34 states. Pennsylvania is home to about 63 branch offices located in 38 different cities. There are approximately 18 Bank of America Philadelphia locations. Bank of America fees for customers include an opening deposit requirement of $25, a monthly maintenance fee of $12, overdraft fee of $35, out of network ATM fee of $3, foreign transaction fee of 3% of total spend, and a card replacement fee of $5. These numbers reflect the fees associated with the Bank of America Core Checking Account.
PNC
PNC Bank is the largest bank in Pennsylvania and has steadily grown to become one of the largest banks in the U.S.. The institution has a long history, having started as one of the first nationally chartered banks after the ratification of the Constitution. PNC boasts over 2400 branches in 20 states. More specifically, there are approximately 380 offices in Pennsylvania located in more than 200 different cities. There are at least 38 PNC locations. Customers of PNC can expect to pay the following fees: an opening deposit requirement of $25, a monthly maintenance fee of $7, overdraft fee of $36, out of network ATM fee of $3, foreign transaction fee of 3% of total spend, and a card replacement fee of $8. These numbers reflect the fees associated with the PNC Virtual Wallet Spend Account.
Wells Fargo
Wells Fargo was originally founded in 1870 and is now the largest bank in the United States. It operates over 5700 branches in 40 states. In the state of Pennsylvania, you can find more than 250 offices in 150 different cities. Specifically, there are about 38 Wells Fargo Philadelphia locations. Fees for Wells Fargo account holders include an opening deposit requirement of $25, a monthly maintenance fee of $10, overdraft fee of $35, out of network ATM fee of $2.50, a foreign transaction fee of 3% of total spend, and a card replacement fee of $5. These numbers reflect the fees associated with the Wells Fargo Opportunity Checking Account.
Explore your Alternatives
Account holders in Philadelphia have to search for better deals and carefully calculate in order to avoid fees that will cause them headaches in the years to come. This stress of choosing the correct bank and the troubles that accompany the wrong choices are proof that old systems are becoming unattractive to the younger generations. When picking a bank it is essential to place focus on the coming age of digitalization and online banking. The Chime account comes to mind when searching through all the options that are opposite to traditional banks. The Chime online account charges none of the hidden fees of traditional banks and it offers an ease of use that is fitting in our modern technological age. Chime account is truly the future of banking.
Looking for a Bank in Philadelphia? Learn more about Chime Account today.

Get Started Today
Applying for an account is free and takes less than
2 minutes with no impact to your credit score.