Chime Credit Builder Secured Visa® Credit Card
A new way to build credit

  No annual fee or interest¹

  No credit check to apply

  No minimum security deposit required²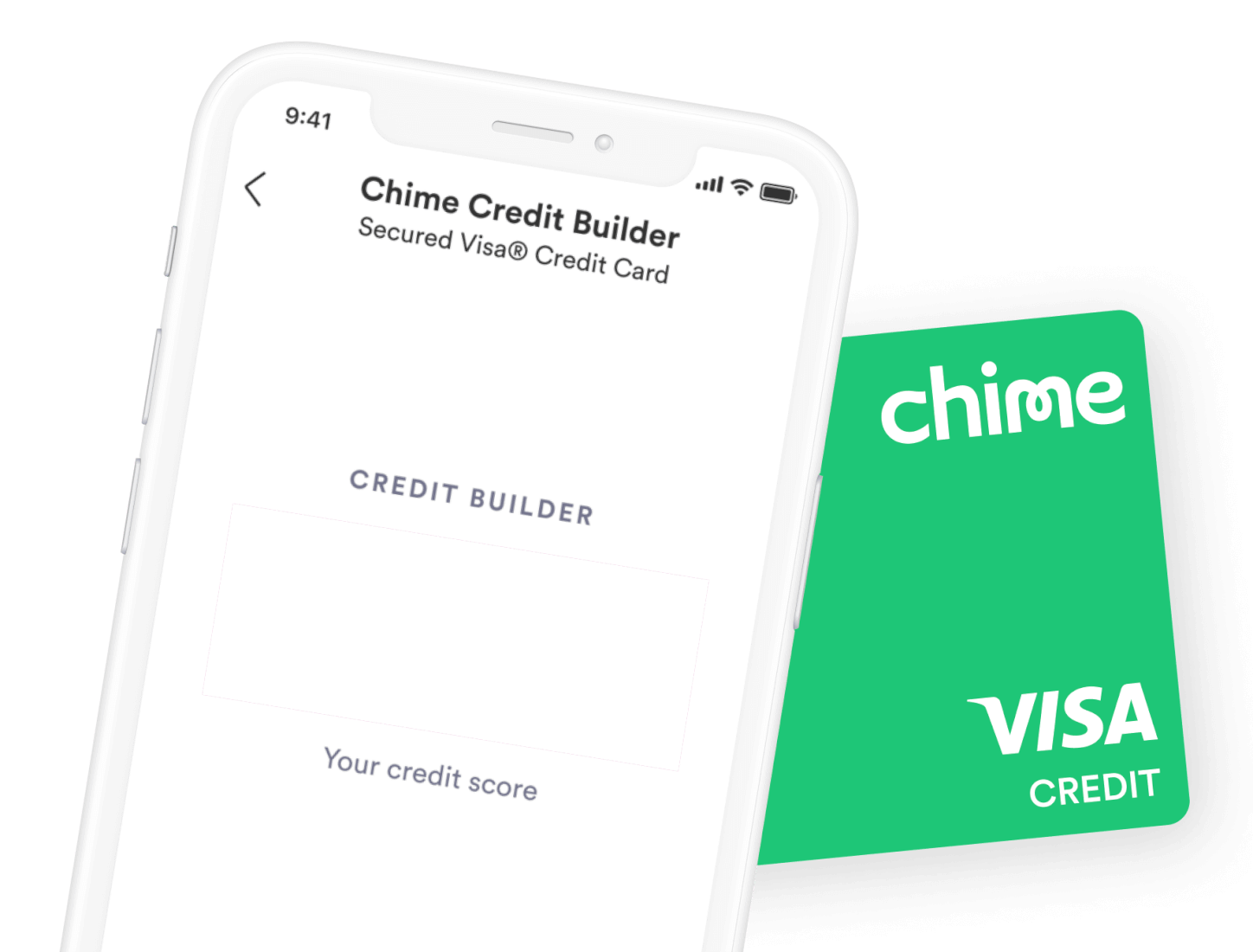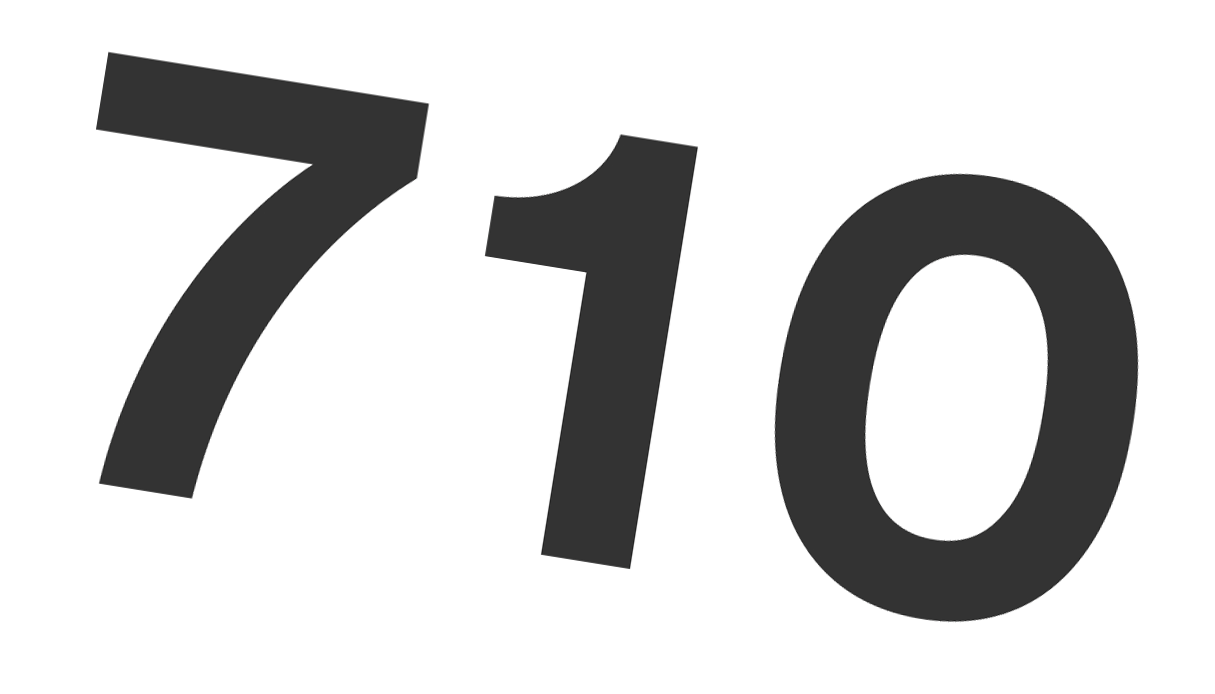 Start building credit for free
No annual fees, no interest, or large security deposits². No credit check to apply.
Start building credit safely
Instantly disable your card to prevent fraudulent activities. Build credit using your own money to help keep away from debt and missing payments.
Start building credit on everyday purchases
Start building credit with everyday purchases and on-time payments4. Use it everywhere Visa credit cards are accepted.
Start building credit for a better future
We report to all 3 credit bureaus to help you build credit over time. Members see an increase of 30 points on average5.

"My goal is to be able to buy a house and finance a new car on my own. Credit Builder has definitely helped me to build my credit back up to a point where I can do that."
-Emily A.
, Real member. Sponsored content.
"By using the credit builder I can finally get the chance to move forward in the right direction and have the future I've always wanted!!"
-Gareth G.
, Real member. Sponsored content.
"I'm new to credit so it feels really good seeing that I'm safely increasing my score."
-Larnell W.
, Real member. Sponsored content.
Join millions already
using Credit Builder
Give your credit some love. Start by opening a Chime Checking Account with a $200 qualifying direct deposit or more and you're ready to apply.6
How it works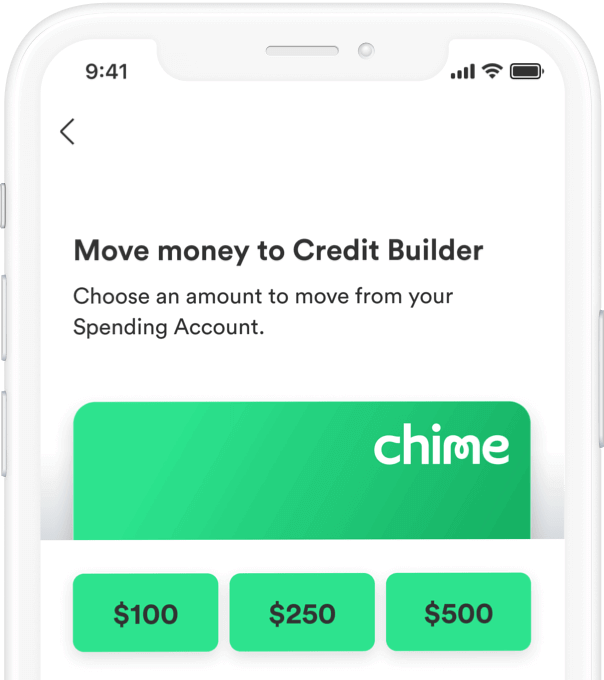 Move money. The money you move from your Checking Account into the Credit Builder secured account is the amount you can spend on your card.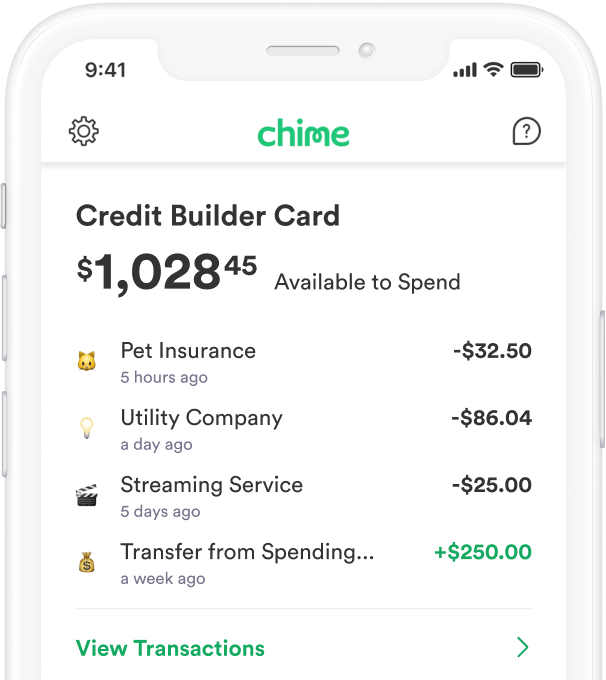 Spend money. Use Credit Builder anywhere Visa® credit cards are accepted. Whether it's gas or groceries, use Credit Builder on everyday purchases to help build credit when you make on-time payments.4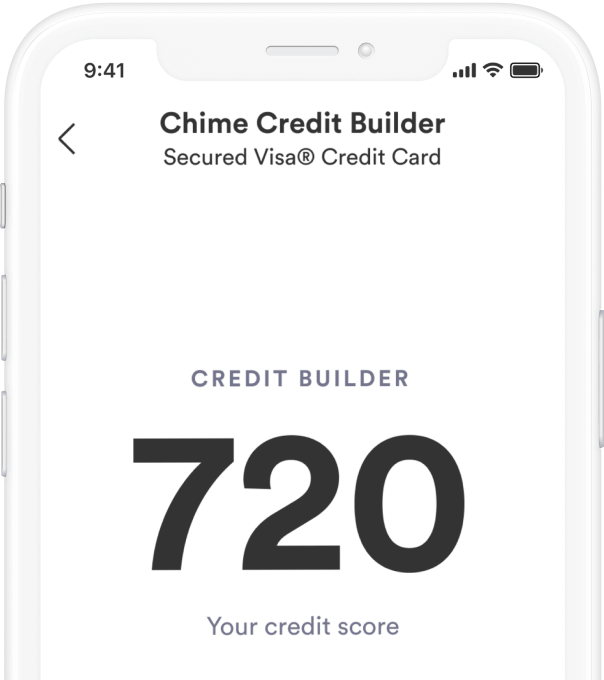 Help build credit. The money you moved to Credit Builder can automatically pay your monthly balance on time with the Safer Credit Building feature turned on—which we report to major credit bureaus.4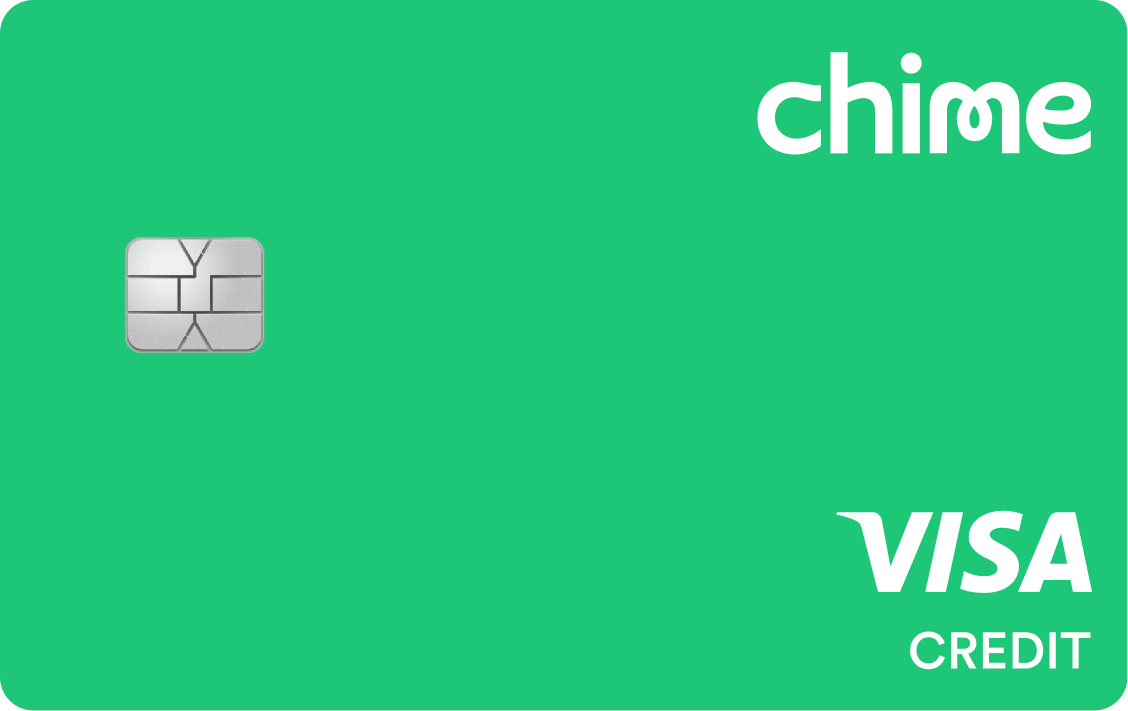 Credit Builder is
great for people looking to
get better interest
rates for that dream car or house
unlock better
financial options for the future
build credit with 4
purchases you already make with on-time payments
find an easy, free,
safer way to help build credit
use a card with no
annual fees, interest, or credit history requirements
FAQs
Here's what you need to know about Credit Builder.