Have you ever been loan shopping and come across the term "accrued interest"? Accrued interest, true to its name, simply grows over time. Now, if you have a savings account or investments, this may be a good thing for your future. But if you have a lot of debt, accrued interest can leave you paying a great deal more back to the lender than you received in the first place.
Now, you may be wondering how accrued interest is calculated, if it's taxable, and what financial products accrue interest. Here's what you should know about how accrued interest works and why it's important when it comes to your finances. 
Better banking for everyone
Fee-free overdraft up to $2001
No hidden fees2
Get paid up to 2 days early with direct deposit3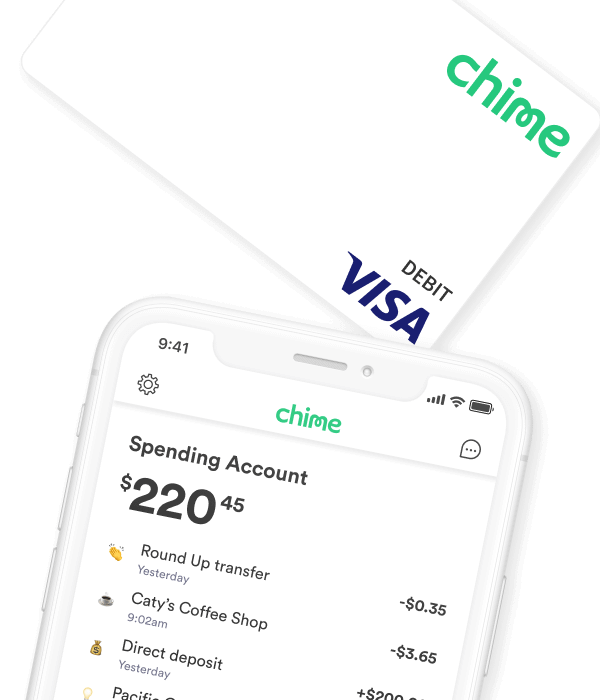 What is accrued interest?
Accrued interest is the amount of unpaid interest on a loan, bond, or other financial product. You can make money off of accrued interest when it comes to bonds, investments, and savings accounts. Similar to regular interest, you can think of it as the price a financial institution pays you for borrowing your money — or the price you pay a financial institution to borrow its money. As a borrower, accrued interest can cost you money as it's the accumulated interest on a loan or credit card that has not been paid yet.
Here's a closer look at how accrued interest works with different financial products:
Loans
In the context of loans, accrued interest may start at the moment your loan is disbursed and continue to accrue until you fully pay it off. This is also common practice for student loans as well. Additionally, if you take out a mortgage, you typically accrue interest each month in exchange for borrowing the funds to purchase your home.
Investment accounts
For investment accounts, the amount of interest that accrues is always based on the interest rate you're given and your principal balance. Accounts that earn interest, such as savings accounts or certificates of deposit (CDs), accrue interest daily, and the yield is based on your average daily balance. 
Bonds
A common example of investments that accrue interest is bonds. When it comes to bonds, the bondholder lends money to the government for a determined amount of time, and the government pays the bondholder back the money plus the interest that accrues between payouts. Also, be aware that if you've invested in a bond, you'll typically receive a fixed interest payment quarterly, semiannually, or annually, not daily.
How to calculate accrued interest on a bond
Most bonds only pay interest twice a year, and in between payments, your bonds will accrue interest on a daily basis. Typically, a financial services company can calculate the amount of accrued interest for you, but if you want to try it yourself, here's what you do:
Identify which type of bond you have.

Both companies and governments sell bonds.

Multiply your given interest rate by the total value of the bond.

Calculate the number of days of accrued interest.

Divide the number of interest days by either 360 or 365. If the bond is from a company, city, or town, the number of days is probably 360. If it is a federal government bond, then it is probably 365.

Multiply the number found in step 2 with the number found in step 4. This number will be the total amount of accrued interest on the bond.
How to calculate accrued interest on a loan
Not all accrued interest for loans and other credit is the same, but here's how to calculate accrued interest on a loan:
Find the APR on your loan. Divide it by 12 to find the monthly interest rate. Then, turn that percentage into a decimal by dividing by 100.

Find your daily average balance by adding up the daily balance for every day in the billing cycle and dividing it by the number of days in that billing cycle. If your loan balance didn't change for the entire cycle, you can skip this step and just use the balance of the loan.

Multiply the average daily balance by the average monthly interest rate found in step 1. This number will be the total accrued interest.
Accrued interest formula 
The following accrued interest formula, outlined in the above paragraph, can help you calculate the accrued interest on a loan:
Monthly accrued interest formula = 
Average Loan Balance X (APR/12)
There are also many different accrued interest calculators online that can help make the process even easier!
Accrued interest vs. other types of interest
Accrued interest is a type of interest, but there are different types of interest you may encounter. It's a good idea to be aware of the differences to ensure you fully understand what you're agreeing to when borrowing or lending money.
Accrued interest vs. regular interest
Regular interest is paid in return for borrowing money. When you get an interest payment in your savings account, that's your bank paying you for letting them use your money. When you make regular loan payments with interest, that's you paying back the bank for borrowing their money.
Accrued interest vs. capitalized interest 
When a lender adds the accrued interest to the balance that the borrower owes, this is called capitalizing the interest. This means future interest charges are based on the new, higher balance that includes the previously accrued interest. This is most commonly used by student loan lenders.
Accrued interest vs. taxable interest 
Taxable interest is what you're required to pay when you earn money on taxable income, such as investments. It could also be the interest you receive from a bank, whether it's for a savings account, checking account, money market, or CD, which are all subject to taxes. 
Accrued interest vs. compound interest
Accrued interest is the interest that accrues on the principal balance over a period of time that hasn't been paid or paid out yet. Compound interest is the interest that accumulates over time, not just on the principal but on the interest that was previously earned as well.
Final thoughts
You are likely to cross paths with accrued interest during your financial journey, but accrued interest isn't always bad. In fact, you can even benefit significantly from accrued interest if you invest your money.
Understanding the parameters of accrued interest, whether it's on an investment or a loan, is an important part of keeping your finances in check and will put you on the road to success when it comes to managing money.