At Chime, we love hearing from our members. Your feedback motivates us every day to design a online bank account that helps you take better control of your finances and get ahead.
---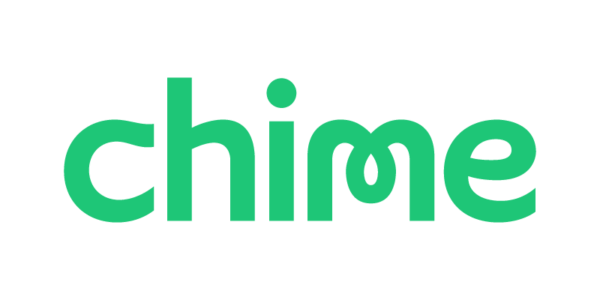 A bank account that gets you paid up to 2 days early.
No hidden fees and over 38,000 fee-free ATMs.
Free to sign up and takes less than 2-minutes.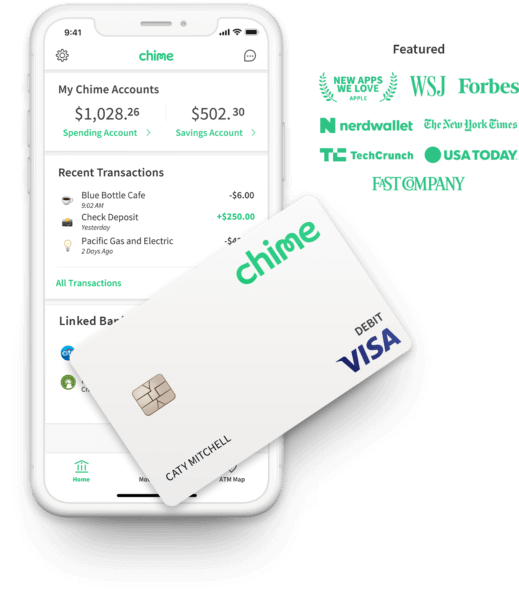 ---
We often hear that one of our member's favorite reasons for banking with Chime is that that they are able to get paid early* (up to 2 days earlier than traditional banks) with our Early Direct Deposit feature. It's easy to see why: Who wouldn't love getting paid before their coworkers or having money in the bank before the rent and other bills hit? Receiving early direct deposit gives you two more days to plan more, save more, and do more with your paycheck.
Curious about how we make the magic of Early Direct Deposit happen? Here's how it works, and why it makes Chime different from traditional bank accounts.
What is Early Direct Deposit?
Early direct deposit is exactly what it sounds like. Traditional banks usually hold your money for two days before depositing it into your bank account. This is because they're able to collect interest off the funds. At Chime, we've changed that. 
With early direct deposit, there's no more waiting for payday while your money sits in some mysterious electronic limbo. Your money is available when your employer's payroll department sends the funds. That means you could have your paycheck in your Chime online bank account up to two days earlier than your coworkers.
How does direct deposit work?
When your employer processes payroll, they submit files to the Federal Reserve notifying them how much each employee will be paid that week. The Federal Reserve sends that information to financial institutions every day to let them know when and how much their customers will be paid.
How do I get early direct deposit?
Instead of waiting until your payday to deposit the funds, we post funds to your mobile banking account as soon as we receive the notification. For many Chime Members, we receive a notification on Wednesday for a Friday payday, which means Chime Members are getting paid two days earlier than everyone else at the office.
Once you become a Chime member, all you need to do is set up direct deposit and wait! Soon enough, you'll get your paycheck early so you can begin managing your money and saving for your goals.
What time does direct deposit hit your online bank account?
Direct deposit times depend on when your employer submits their payroll for all employees to the Federal Reserve. While many employees expect to be paid on the 15th or the 30th of the month, many times your employer has already submitted payroll early.
When you bank with Chime, we give you your paycheck as soon as we are notified by the Federal Reserve that payroll has been submitted. Therefore, your early direct deposit will go through and be available in your account often two days earlier than most traditional banks. The time of day may vary based on when Chime, the receiving financial institution, actually receives the notification that confirms payment details.
How do you set up early direct deposit with Chime?
One of the best ways to fund your Chime Checking Account is to set up direct deposit with your employer. Setting up direct deposit automatically makes you eligible for Early Direct Deposit with Chime.
If you haven't set up direct deposit to your Chime account yet, it's simple to do – just open the Chime app, select Move Money, and tap Direct Deposit. We'll email you a pre-filled direct deposit form that you can hand over to your employer. It's that easy.
Early direct deposit is part of our mission
Other banks receive the same notifications from the Federal Reserve as we do at Chime. They also have the ability to deposit your paycheck earlier, but for some reason, many don't. At Chime, we believe that you should have your money as soon as possible. We're committed to making banking faster and building services that are in our Members' best interest, and not for the sake of profit.
---
*Faster access to funds is based on comparison of traditional banking policies and deposit of paper checks from employers and government agencies versus deposits made electronically.  Direct Deposit and earlier availability of funds is subject to payer's support of the feature and timing of payer's funding.
Banking Services provided by The Bancorp Bank, N.A., Member FDIC. The Chime Visa® Debit Card is issued by The Bancorp Bank, N.A. pursuant to a license from Visa U.S.A. Inc. and may be used everywhere Visa debit cards are accepted.
---
This page is for informational purposes only. Chime does not provide financial, legal, or accounting advice. This material has been prepared for informational purposes only, and is not intended to provide, and should not be relied on for financial, legal or accounting advice. You should consult your own financial, legal and accounting advisors before engaging in any transaction.