A prepaid debit card is exactly what it sounds like. It is an alternative banking card that only lets you spend the money that you have preloaded onto the card. You can use your prepaid bank card anywhere that accepts its payment network, such as Mastercard or Visa. If you attempt a purchase beyond the funds available, your card is declined.
If you don't have an online bank account or credit card and want an easy way to limit overspending, a prepaid debit card may be your best bet. Millions of Americans use them to supplement or replace traditional banking services and checking accounts.
Yet, prepaid cards also have their drawbacks.
Here's the scoop on prepaid debit cards. This way, you'll be in the know when it comes to making the best choices for your finances and goals.
---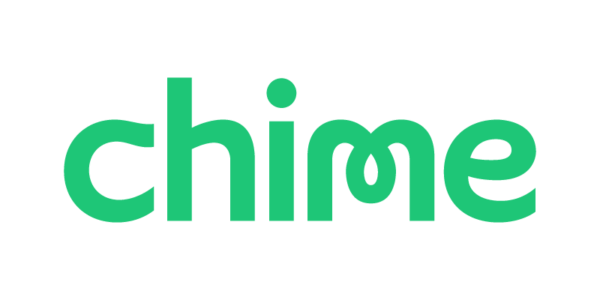 Meet your new bank account.
No credit check. No ChexSystems. No hidden fees.
Free to sign up and takes less than 2-minutes!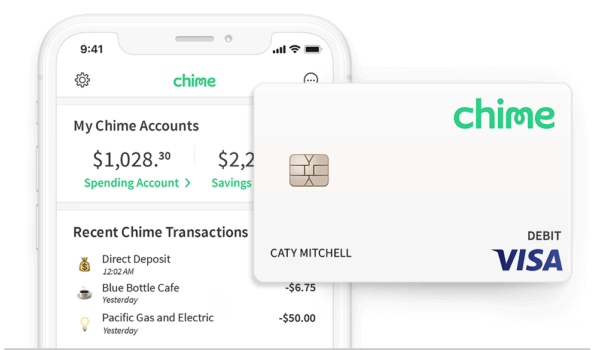 ---
How do Prepaid Bank Cards Work? Prepaid Debit Cards vs. Credit Cards vs. Traditional Debit Cards
Unlike a traditional debit or credit card, a prepaid bank requires that you load the account associated with the card with money before you make a purchase. You do this by loading up your card with cash ahead of time. A debit card, on the other hand, charges you immediately after you make a purchase and deducts the amount spent from your bank account. A credit card allows you to make purchases with borrowed money that's allocated by a credit card company. After you make a purchase, you're expected to pay that money back, either all at once or over a span of payments that are due once per month. Keep in mind that credit card account typically incur interest if you don't pay off your entire balance that month.
When you've exhausted the funds on your prepaid debit card, card issuers offer you multiple ways to add more money. Depending on the provider, you can add cash via a bank transfer, direct deposit or by depositing cash at specific retail locations or financial institutions that provide your card to its customers. Some prepaid cards also come with an accompanying mobile app that will allow you to make a mobile check deposit. A quick internet search can reveal what banks offer prepaid debit cards and options for the best prepaid debit cards.
"Should I Use a Prepaid Debit Card?" What You Should Know Before Getting a Prepaid Bank Card
Prepaid debit cards are easy to get and very useful if you're prone to overspending. You can qualify for a prepaid card regardless of your credit history, and they are helpful if you're trying to avoid debt.
Prepaid cards are often a good option if you don't have access to a credit card or you're trying to budget using mainly cash. At the same time, a pin-protected prepaid card is safer than carrying cash. Prepaid debit cards can also be helpful if you don't have access to a bank account. With this said, keep in mind that with the rise of challenger banks, more people can now get bank accounts.
Disadvantages of Prepaid Debit Cards: Avoid Them if You're Trying to Build or Repair Credit
While many turn to prepaid cards for convenience, these cards have some significant limitations. The most important disadvantage is that prepaid debit cards charge a lot of fees. For example, you'll often be charged fees for initial setup, a monthly maintenance, fees for reloading your card, ATM fees, and more. Studies have shown average prepaid cardholder fees total $11.00 per month. In short, there are no free prepaid debit cards.
If you have bad credit, keep in mind that these cards also won't help you rebuild your credit. You also won't have access to banking services or the ability to stop payments. Prepaid bank cards don't offer fraud protection like a typical debit or credit card, and if your card is stolen, there is no requirement for the issuer to replace the funds. Even with the roll-out of the new CFPB rules, prepaid cards that aren't registered with your name and personal information won't be required to offer this protection.   Banking options such as Chime provide a great alternative to prepaid cards and allow you to open a bank account with bad credit and require no deposit. 
The Best Alternative Banking Options to Prepaid Debit Cards
If you are turning to a prepaid debit card because you're having trouble getting a credit card, want to avoid credit card interest and don't want to ever pay overdraft fees, you do have other options.
Online & Mobile Banking
Consider an online bank account such as Chime. Chime is a mobile bank account with no hidden fees. You'll receive a debit card with free access to over 30,000 ATMs. With Chime, you can get paid up to two days early with direct deposit. You'll also be able to use your card at any merchant where Visa is accepted. With no minimum balance requirements, overdraft fees, or monthly fees, you can get the benefits and protections of a bank without all the costs.
Try a Secured Credit Card to Build or Repair Credit
If you want to build credit, consider a secured credit card as a stepping stone. These credit cards help establish or rebuild credit history without allowing you to live beyond your means. The amount of cash you deposit as collateral becomes your credit limit. For example, if you put $500 on a secured credit card, that's how much you can spend. It differs from a prepaid card as your charges don't draw directly on your cash deposit, but on a credit line that you need to pay off regularly.
Bottom Line: Research Prepaid Debit Cards Before Signing Up For One
Whether you're considering a prepaid debit card as a budgeting tool or alternative way to bank, be sure to dig into all the fees before choosing a card. Remember as prepaid cards can be expensive to use, It is also important to remember that prepaid bank card will not help you build or repair damaged credit, so if your goal is to improve your financial wellness, consider opening an online bank account like Chime.