When it comes to forms of payment, chances are you have either a credit card, debit card, or both in your wallet right now. While debit cards have consistently been the most popular payment method over the years, there are some key advantages to both. Here's how to decide which one to use to meet your financial needs.
Chime® Credit Builder Secured Visa® Credit Card
A New Way to Build Credit
No Credit Check to Apply1
No Annual Fees
Learn More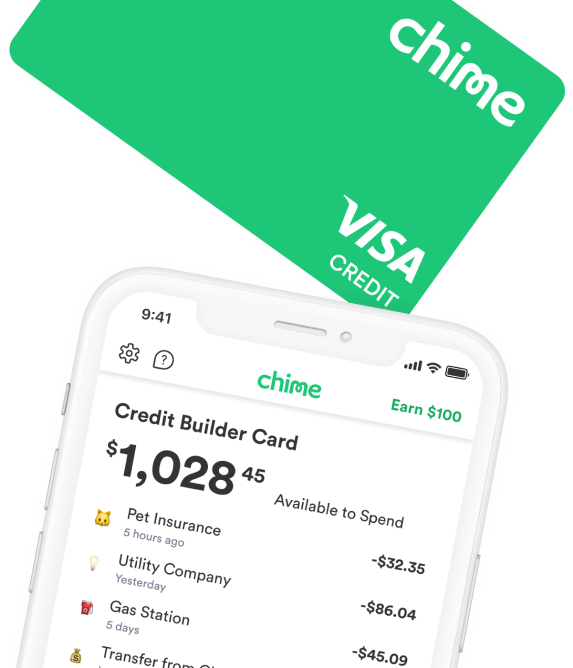 Difference Between Credit and Debit
While credit cards and debit cards might look very similar on the outside, there are some key differences between the two plastic payment methods. Debit cards draw money directly from your bank account, while credit cards allow you to borrow money from the card issuer that needs to be repaid. 
How Do Credit Cards Work?
Think of a credit card like a loan. You are borrowing money from the card issuer that needs to be paid back, with interest, according to the bank's terms. When you open a credit card, you're approved for a certain line of credit, also known as a credit limit. Once you've reached the limit, you can no longer use your credit card for purchases.
There are a variety of credit card types on the market. The 4 main ones you are most likely to come across are:
Standard credit cards:

Basic credit cards that give cardholders a line of credit for making purchases, balance transfers, and/or cash advances

Secured credit cards:

Credit cards that require an initial cash deposit that is held by the issuer as collateral. Secured credit cards are a good way to build credit when you are unable to get a standard credit card.

Rewards cards: Credit cards that offer cash back, travel points, or other rewards to users
Charge cards:

Credit cards with no preset spending limit, but often do not allow unpaid balances to carry over from month to month
Credit Card Pros and Cons
| Pros | Cons |
| --- | --- |
| Credit cards can help you build your credit history | You can quickly rack up credit card debt, if you're not careful  |
| Can be used for emergencies or urgent purchases when you don't have the cash in your account | You can be charged interest on purchases, when you don't pay your balance in full and on time at the end of each billing cycle |
| Rewards credit cards let you earn rewards or cashback on purchases  | You may be charged fees |
How Do Debit Cards Work?
Debit cards are connected to your checking account. When you use your debit card, you are paying with money you already have; so debit cards are like plastic cash. Because the money comes directly out of your checking account, you don't have to pay interest when you use your debit card. Debit cards also work as ATM cards. You can use them to take cash directly out of your bank account.
Just like credit cards, debit cards come in different types. The 3 most common debit cards are:
Standard debit cards:

Basic debit cards that allow card users to draw money directly from a checking account

Prepaid debit cards:

Debit cards that give users without access to a bank account a way to make electronic purchases up to the amount that was preloaded on the card

Electronic Benefits Transfer (EBT) cards:

Debit cards issued by state and federal agencies to allow qualifying users to use their benefits to make purchases
Debit Card Pros and Cons
| Pros | Cons |
| --- | --- |
| You can only spend the money you have, preventing you from acquiring debt | Disputed charges can be more difficult to resolve when a debit card is used instead of a credit card |
| You don't have to pay any interest on your purchases  | Won't help you build your credit history |
| Can be used to withdraw cash from ATMs or to get cashback when you make a purchase | You may be charged fees |
Credit Card vs. Debit Card: Which Is Better?
There are advantages and disadvantages to both a credit card and a debit card. Determining which card is better comes down to how you plan to use the card and how responsible you are as a cardholder. Before determining which card is right for you, it's important you understand the various benefits, fees, and uses of each. 
Fraud Protection
Both debit and credit cards offer zero-liability protection on fraudulent purchases. But the process of getting your money back differs depending on the type of card you use. According to the Fair Credit Billing Act, the maximum amount you may lose on an unauthorized credit card charge is $50, and the investigation will likely be over by the time your statement balance is due. However, under the Electronic Funds Transfer Act, your potential loss on a debit card may be as much as $500 if you report the fraud more than 2 days after it took place. What's more, the bank may not restore that cash to your account immediately. If you need that money now, you'll be at the mercy of the bank. In both cases, you're not responsible for any amount of the unauthorized transaction if you report the card missing before any fraudulent purchases take place. 
Spending Control
The winner on this one is fairly obvious. Because debit cards are linked to a checking account instead of a line of credit, the only way to go into debt with this type of card is to overdraw your account. And you can avoid this by opting out of overdraft protection. It's possible to use credit cards without going into debt, but people who pay off their balances in full each month may be in the minority. According to a 2020 NerdWallet study, households with credit card debt owe $7,149 on average. All things considered, it's easier to overspend with credit cards than with debit cards. 
Rewards
Rewards are a common feature of credit cards. It can be difficult to find a debit card with a good rewards program. According to Elan Financial Services, just 17 out of the top 25 financial institutions offer a debit rewards program. Even then, credit cards offer big profits for banks, so they're more competitive in offering rewards to entice people to use their cards more often. As such, you'll likely find better rewards and big sign-up bonuses with credit cards. 
Fees
When applying for a credit card, it's a smart idea to review the card's rates and fees as part of your application submission. When doing so, you'll notice that most credit cards charge a slew of fees. Late fees, cash advance fees, balance transfer fees, and foreign transaction fees are all common among credit cards. Some even charge an annual fee. And that's all on top of interest charges if you carry a balance. Debit cards, on the other hand, typically don't come with a lot of fees. In fact, if your checking account charges a monthly fee, you may be able to get the fee waived by using your debit card regularly. Better yet, with a Chime Checking Account and Chime Visa Debit card, you can stop stressing over unnecessary fees¹. That's right – no monthly maintenance fee, no overdraft fee, and no foreign transaction fee. 
Credit Building
Credit cards can help you build your credit and demonstrate that you are a trustworthy borrower. Credit card companies report your borrowing and payment history to the 3 major credit bureaus – Equifax, Experian, and TransUnion — and this helps shape your credit score. Each time you use your credit card, your credit history is reflected on your credit report. This includes positive things such as on-time payments and low credit utilization, as well as negative things such as late payments or delinquencies. Your credit report information is then used to calculate your credit scores. In contrast, debit cards do not have the ability to build your credit because you are using your own money. So, using a debit card alone won't help you establish or build a credit history.
Which Should You Choose?
If you only want 1 card to use for all your purchases, consider your priorities and the benefits and drawbacks of each card type before you choose one. Debit cards are a good choice if you struggle with overspending or just want to avoid that temptation completely. If you're not as debt-averse, however, a credit card offers appealing features. Just be sure to pay off the balance in full to avoid interest and try not to use the card at merchants that tack on an added fee.
If you already have both a debit and credit card, the best choice may be to use one for certain purchases and the other for the rest. Review the terms and features of both your cards to determine which to use in different situations. The better you understand the terms and what you need, the more likely you are to find a solution that works for you.
Credit Card vs. Debit Card FAQ
What are the main differences between a debit card and credit card?
| Debit Card | Credit Card |
| --- | --- |
| Money comes straight from your bank account  | Money is borrowed and you repay it later |
| Does not charge interest | Will likely charge interest if you don't pay your bill on time every month  |
| Fees can include overdraft and out-of-network ATM fees, as well as fees for using your PIN during transactions | Fees can include late, return payment, balance transfer, cash advance and/or foreign transaction fees |
| Won't impact or help build your credit  | Can impact and help build your credit  |
Can a debit card be used as a credit card?
When using your debit card at checkout, you sometimes have the option to choose a "credit" transaction after you swipe your debit card. This option does not make your debit card act like a credit card, nor does it help you build or establish credit history. Selecting "credit" or "debit" just determines how the merchant processes the card. Depending on which option you choose, the time it takes for your bank to process the transaction might vary. Selecting "debit" means the transaction will hit your checking account immediately, while "credit" might take a few days to clear. Which is why, if you don't have enough money in your account to cover the purchase, selecting "credit" sometimes permits the transaction to go through.
Do debit cards affect credit score?
No, debit cards do not affect your credit score because when you use your debit card, the money comes directly from your checking account. You are not borrowing money from the card issuer, like you would a credit card, so there is no credit history to report on.
Is a credit card safer than a debit card?
In most cases, credit cards are more secure than debit cards. Because debit cards are connected to your checking account, if your debit card were to be lost or stolen, someone can have direct access to your money. If someone steals your credit card, you don't lose actual money from your bank account. Although banks freeze your account when you report either a debit card or credit card stolen, you will have more liability protection if your credit card is stolen than you would if your debit card is stolen.