In case you weren't aware, March 8 is International Women's Day. 💜💪🏼
This day recognizes the progress made in women's rights and reminds us to continue pushing for equality. In fact, the gender pay gap is an ever-present reminder that there is still a long way to go to achieve financial equity for women. 
Luckily, there are many female financial experts to help women achieve success. 
Whether you want to pay off debt, get your bank account in order, or make more money, these experts are sure to spark inspiration. Here are 8 women finance experts you should know about.
1. Tess Wicks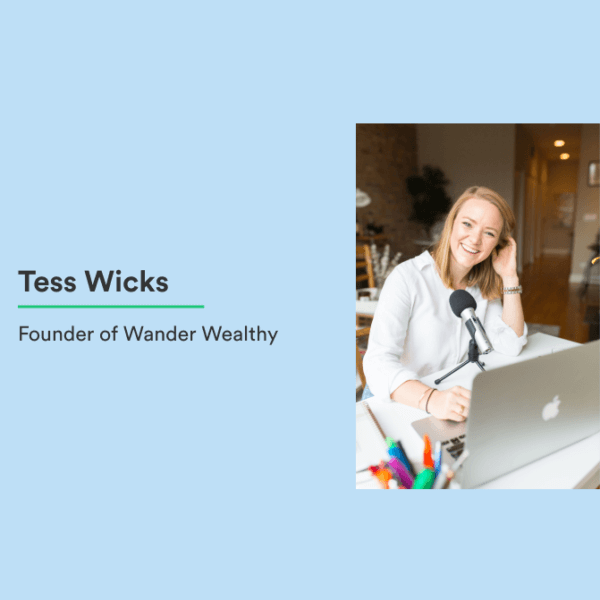 Tess Wicks is a wealth and mindset coach, and the founder of Wander Wealthy, a business that helps entrepreneurs get their finances on track. As an entrepreneur herself, Wicks understands the trial and error that comes with being your own boss, and she wants to help you avoid the mistakes she's made. Aside from coaching, Wicks is also the host of the Wander Wealthy podcast, where she speaks with other finance experts on topics including homebuying, investing, and improving your money mindset.  
2. Stefanie O'Connell Rodriguez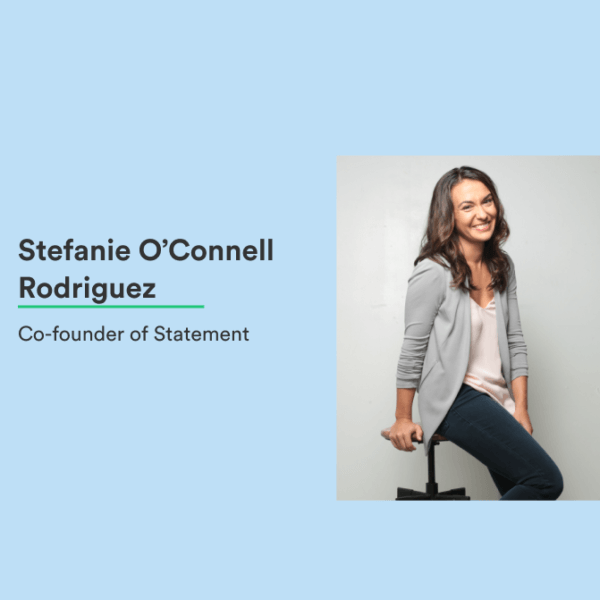 As a millennial money expert and co-founder of the annual Statement event, Stefanie O'Connell Rodriguez is passionate about teaching women how to control their finances so they can afford their dream lives. She shares what she's learned on her journey to make her dream life a reality, and offers advice on national platforms like ABC News, CBS, and the Today Show. Her money tips cover everything from how to discuss finances with your partner, traveling on a budget, and how to save for retirement on a low or inconsistent income. To help women give each other kudos for achievements aside from marriage and pregnancy, she recently launched Statement Cards, a line of greeting cards that celebrate milestones such as paying off student loans or getting a raise. 
3. Athena Lent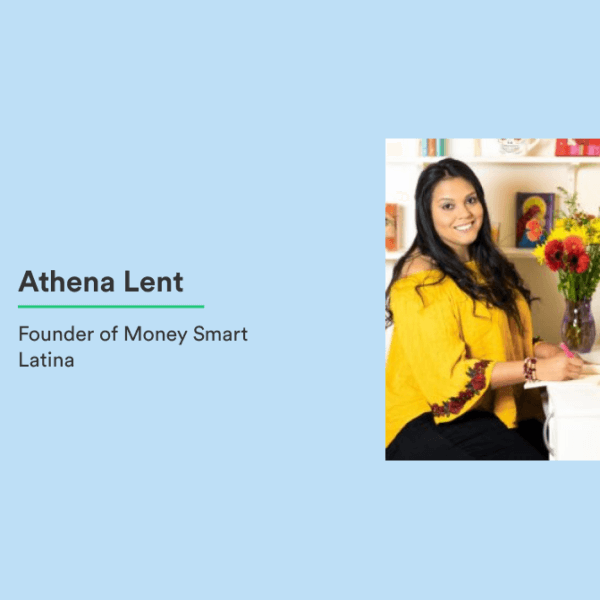 The founder of Money Smart Latina, Athena Lent talks about money and its intersection with almost every other area of life, including mental health, race, and relationships. Because of her own challenges with mental health and money, Lent is dedicated to offering guidance to other young women who face similar challenges. As a nonprofit professional, she advocates for strategies to help youth gain access to education and financial literacy. She's also vocal about pay inequity and the importance of bridging the wage gap. 
4. Samantha Ealy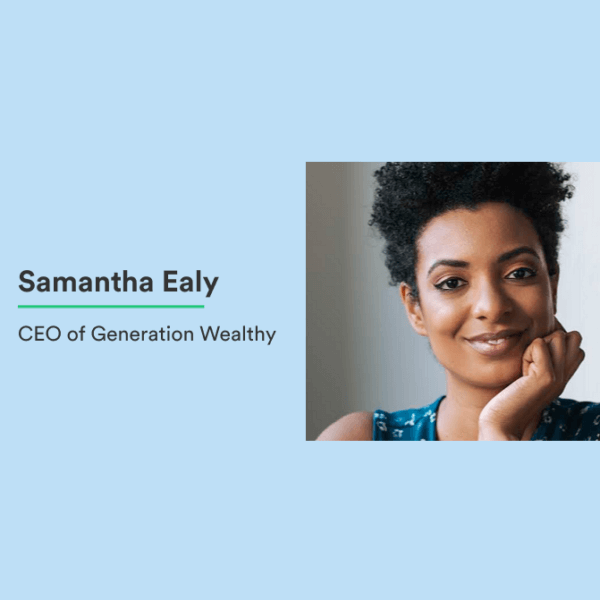 Samantha Ealy is the CEO of the nonprofit organization Generation Wealthy, which offers videos on basic financial literacy topics for teenagers and young adults. The idea came to Ealy after she experienced financial hardship during her college days, including a temporary period of homelessness. Determined to ensure that others don't face the same hardships, she now runs Generation Wealthy. With the help of more than 15 volunteers, the organization provides resources that help young adults navigate personal finance.  
5. Michelle Jackson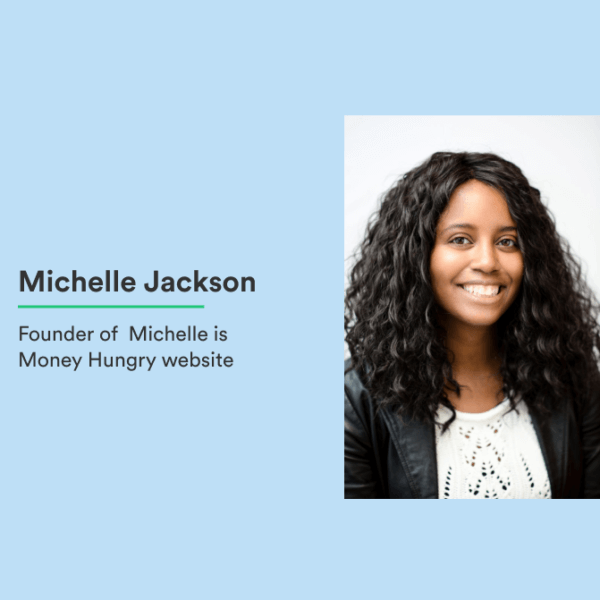 Michelle Jackson is a Colorado-based personal finance expert and the founder of the website Michelle is Money Hungry. Her journey into personal finance began after she decided to take steps to overcome an addiction to credit card spending. Now on the path to repay her mortgage and student loans, Jackson shares resources with other women in the personal finance community to overcome their own money hurdles. She is also an enthusiastic advocate of earning passive income and offers multiple courses on the best ways to make money while you sleep.  
6. Melanie Lockert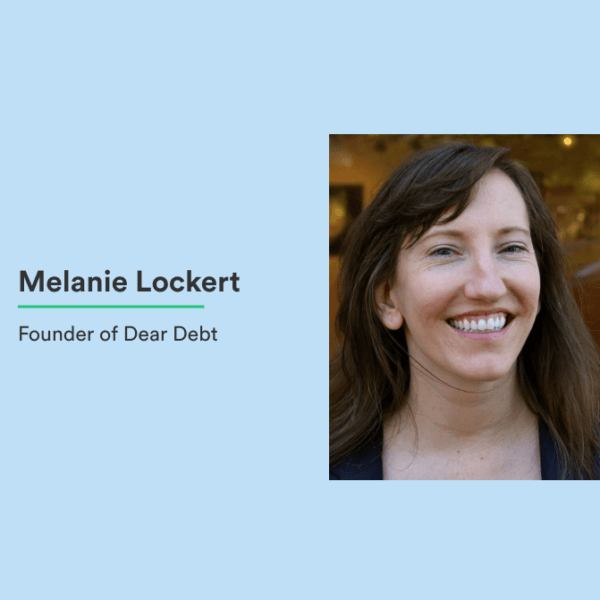 Melanie Lockert is the founder of Dear Debt and the women's money event Lola Retreat. She also recently launched the wellness brand Mental Health and Wealth. Lockert is well-known in the personal finance community for her curation of open and honest discussions about how money (specifically debt payoff) impacts mental health. She has shared her experience with depression and anxiety during her own journey to pay off $81,000 of student loan debt. Now debt-free, Lockert strives to support other women and stresses the importance of separating self-worth from net worth.  
7. Shannon McLay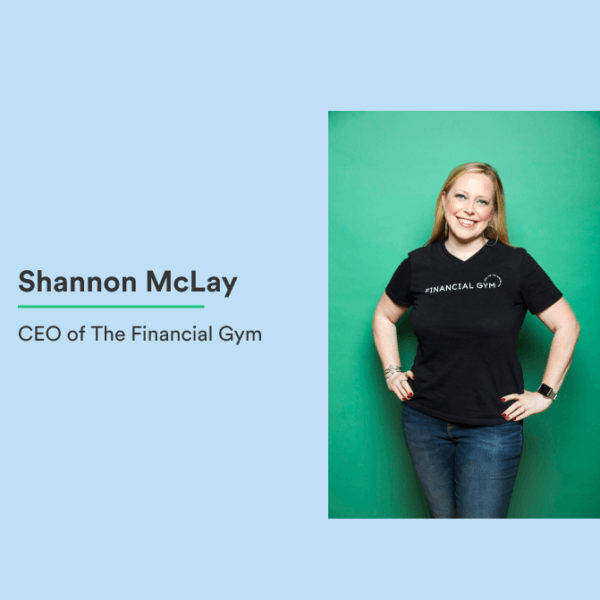 After working in the banking industry for years as a financial advisor, Shannon McLay was inspired to create a financial service company that cared about its customers. This is what prompted her to found The Financial Gym, which offers one-on-one training to clients looking to get their finances into shape. Financial trainers work with individuals to give them practical strategies that fit their personal situation – whether it's paying off student loan or credit card debt, learning to invest, or saving for a home. When she's not working with her team of savvy financial trainers, McLay shares money tips for media outlets like Fast Company, Forbes, and the New York Times.
8. Patrice Washington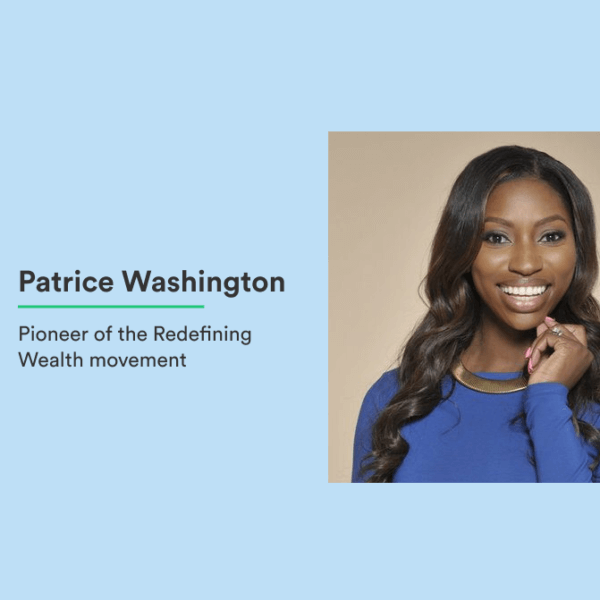 Known as "America's Money Maven," Patrice Washington is a personal finance expert, author, and pioneer of the Redefining Wealth movement, which focuses on chasing a purpose over money. She has experienced all the highs and lows of managing money, from running a successful real estate business, to losing it all in a recession, to rebuilding everything from scratch. Washington shares money advice on the Steve Harvey radio and television shows and on her podcast. She has also been featured in major media outlets like Essence, Black Enterprise, and Business Insider. 
A final reminder
While these ladies are all pretty awesome, you don't have to be a nationally recognized finance expert to make smart money moves. You can take small steps in your everyday life to improve your money sitch, whether it's automating your savings, checking in monthly on your budget, or starting a new side hustle. 
Over time, you'll come to realize just how money savvy you are, and one day you might even find yourself on a list of finance experts we all should know about. Happy International Women's Day!
---
This page is for informational purposes only. Chime does not provide financial, legal, or accounting advice. This material has been prepared for informational purposes only, and is not intended to provide, and should not be relied on for financial, legal or accounting advice. You should consult your own financial, legal and accounting advisors before engaging in any transaction.