There are so many things to consider when you move to a new city or even a new state. You may have already found a place to live, a new job and even scouted out the best restaurants in town. But what about your banking needs? Should you switch banks when you move?
---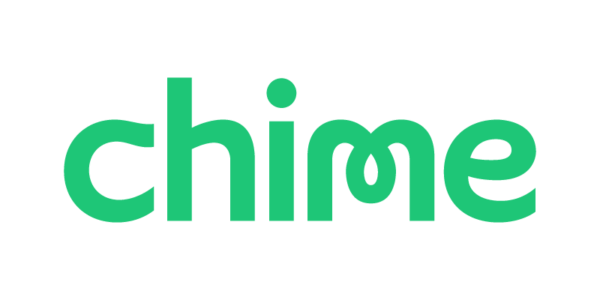 Mobile banking has arrived.
No hidden fees and get paid up to 2 days early.
Free to sign up and takes less than 2-minutes!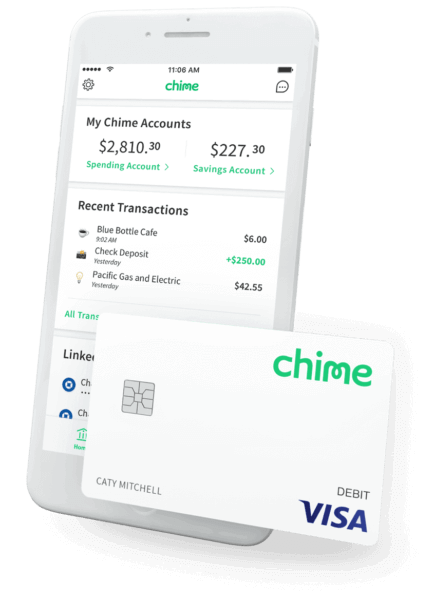 ---
Most national banks have simplified the process for you to transfer your accounts to another branch nearer to your new location. However, that doesn't mean you should automatically stick with your bank when you're planning to move. Also, you may be moving to a state where your current bank has no branches.
Keep reading to learn when you should and shouldn't switch banks immediately after or during your move. Plus, be sure to check out our moving checklist below: the hassle-free way to switch banks.
When

Not t

o Switch Banks During a Move
You're short on time. In the past five years, I have moved four times. During one of these moves, I learned that my account with a major national bank was no longer free and that I would be charged $20 a month unless I maintained a bank balance of over $1,500.
Unfortunately, I only had a few days to pack and move to a new state and therefore didn't have the time to research a new bank or go into my branch to close my existing account. As a result, I ended up staying with my high fee bank for another few months after my move.
You need to make a major purchase when you move. If you're trying to build your credit to qualify for a mortgage or another major purchase when you move, you might want to initially hold off on opening a new account as it may result in a hard inquiry on your credit score. Again, you might hold off on switching banks until your contract is signed, sealed and delivered.
Your current bank is perfect for you.  Perhaps you've never had any major issues with your bank. And you don't want to rock the boat. You also may have too much to deal with while moving and prefer to stay put with your current bank.
But, what if you're missing out on a better banking relationship by staying the course? Let's explore the reasons to switch banks when you move.
Reasons to Switch Bank Accounts During a Move
You want a fresh start. There's something appealing about moving and starting afresh –  and this includes a new bank account. Now is the perfect time to explore new opportunities to bank with an institution that actually has your back. There are so many banking options these days that there's no reason to stick with your current bank just because it's not so bad.
You crave convenience. If you're banking with a big national bank, there's a good chance there will be a location in your new hometown, but that may not always be the case. Either way, when was the last time you set foot in a physical branch? It's time to consider switching banks and opening an online bank account for the ultimate convenience. Furthermore, because online bank accounts like Chime don't have to worry about huge overhead costs, they can focus more on innovation and offer more modern features for their customers.
You're tired of paying high fees. Big banks count on collecting fees to boost their bottom lines. From overdraft, minimum balance to ATM fees and more, the average American pays $329 per year in bank fees. But you don't have to pay this price. If you're been fed up with exorbitant fees, then a clean break from your current bank to one that offers low or no fees, may be a good idea when you move.
You want more. As mentioned above, you may be banking with an institution that isn't necessarily bad. But you may be missing out on many additional perks and incentives that non-traditional banks offer. For example, Chime offers an Automatic Savings program that helps you save money without having to think about it. Each time you make a purchase or pay a bill, Chime rounds up the transaction to the nearest dollar and transfers that amount from your Spending to your Savings account.
Moving Checklist: The Hassle-Free Way to Switch Banks
Find a new bank that meets all your needs. If you're fed up with bank fees, want a better mobile banking experience and need a bank that actually helps you reach your financial goals, then consider a Chime account. Chime offers a new, innovative, hassle-free way to bank. In addition, opening a Chime account only takes a few minutes and can be done from the mobile app or desktop site.
Start the process to close your old bank account. Different banks will likely have different account closing requirements that you need to follow carefully. Be sure to leave a small buffer in the account (i.e. $100-$200) to cover any unexpected transactions or bank fees like maintenance fees or minimum balance charges that may occur during the transition.
Update your autopay bills. Make a list of all your bills and determine which ones are currently set up for autopay. Update all bills with your new bank account information to avoid any late fees.
Reroute your income. With Chime's Early Direct Deposit, you can get paid up to two days earlier¹ than traditional banks. Your money is available when your employer sends the funds, giving you peace of mind.
Rest easy. Now that you've settled in with a bank that has your back, you can enjoy peace of mind in your new hometown!
---
This page is for informational purposes only. Chime does not provide financial, legal, or accounting advice. This material has been prepared for informational purposes only, and is not intended to provide, and should not be relied on for financial, legal or accounting advice. You should consult your own financial, legal and accounting advisors before engaging in any transaction.