So, you're tempted by that offer you received in the mail: 50,000 airline miles and all you have to do is spend a few thousand bucks.
Earning credit card rewards can be a great way to get a little extra cash or save on your next vacation.
On the other hand, credit cards can also cost you, especially if you overspend and tend to maintain a balance. To help you avoid the hidden dangers of rewards cards, take a look at three common pitfalls of these popular credit cards.
Chime® Credit Builder Secured Visa® Credit Card
A New Way to Build Credit
No Credit Check to Apply1
No Annual Fees
Learn More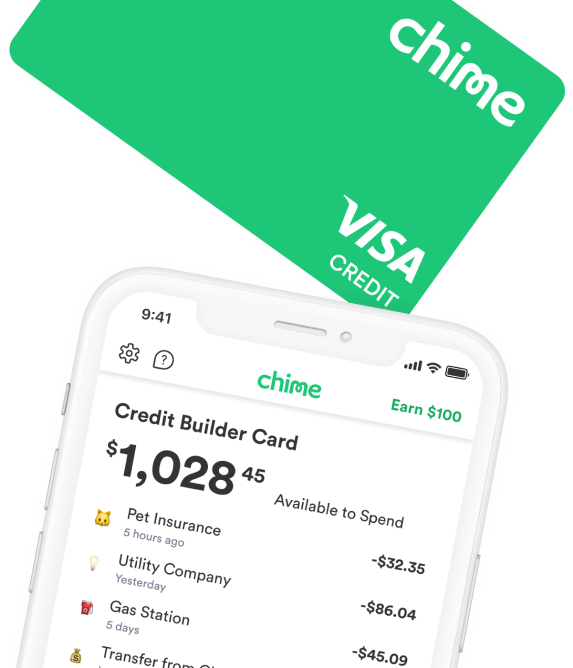 1. You can be tempted to overspend
Some of the best credit cards out there come with huge sign-up bonuses. But beware: you typically have to spend between $3,000 and $5,000 in a short time to get those perks. And, if you don't usually spend thousands in the span of just a few months, you may end spending beyond your means simply to get those air miles and other bonuses.
What's more, credit card holders obsessed with racking up rewards often want to use their cards as much as possible. Yet, for some expenses, like a mortgage or utility payment, the financial institution or utility company often assesses a fee for credit card payments. For example, you may be paying a three percent fee to get two percent back on your credit card. Although the rewards seem exciting, it's important to understand that you're spending more than you're getting back.
2. You may rack up more debt
If you're not careful, overspending to earn credit card rewards can land you in debt. Why? Because if you spend more than you can pay off monthly, you'll end up paying interest on the amount you carry from month to month.
Case in point: the average credit card interest rate is 14.99%, according to Federal Reserve data for the fourth quarter of 2017. This is much higher than any rewards rate. For example, you may get two percent cash back for using a particular card. Whereas this gives you some extra cash, it's a lot less than the almost 15% interest rate you may be paying on your credit card balance.
Another reason you can end up in debt: credit card issuers require low minimum monthly payments and if you only pay the minimum amount each month, you can stay in debt for a long time. For example, cards typically require that you pay only one to two percent of your balance plus interest. So, if you have a credit card with a balance of $10,000, your monthly payment is just $200. If your interest rate is 14.99%, it will take you roughly six-and-a-half years to pay off your debt, assuming you don't continue to use the card. Plus, you'll pay $5,784 in interest along the way.
3. You may take risks with your credit
The credit card rewards game can get addicting, and there are several hobbyists who sign up for multiple credit cards to earn more sign-up bonuses. If your credit is in stellar shape and you do this responsibly, the negative impact to your credit history can be minimal.
I've applied for and used almost 50 different credit cards over the past few years to get big travel sign-up bonuses. And while my credit report does show several new accounts over that time, it didn't stop me from getting a low interest rate on a mortgage last year. Yet, it takes skill to know how to play the rewards game.
As a result, most people shouldn't engage in this "credit card churning" hobby, especially if you tend to overspend or you're not well organized.
Three ways to benefit from credit card rewards
If you do want to earn credit card rewards, it's important to have a responsible plan. To get started, here are three ways to reap the rewards without paying a price.
1. Pay off your balance each month
If you're going to use a credit card, make sure that you pay off your balance on time and in full every month to avoid interest charges and other fees.
This can get tricky if you have multiple credit card accounts. If you fall into this camp, set up email or text alerts to remind you when your payments are due. You can also set an alert for your statement date, which is typically a few weeks before you due date. This way you can pay early.
2. Get on a budget
If you haven't already created a budget, now is a good time to do so. This basic financial planning tool can help you set goals in various spending categories.
Also, when it comes to taking advantage of new credit card promotions, a budget will help you determine whether you can qualify for big sign-up bonuses without spending more money than you have.
3. Use a debit card
If you're not sure whether credit card rewards are worth the potential pitfalls, use a debit card instead. With a debit card, your transactions will be deducted from your checking account immediately, so you don't have to worry about trying to figure out whether you have enough money to pay off a credit card balance.
Plus, some debit cards come with extra features. For example, the Chime Visa® Debit Card offers:
And, of course, there's no interest rate on debit cards and for you, this may be the most important feature.
Don't sacrifice financial security for credit card rewards
If you use credit cards regularly, the rewards should be considered an added benefit and nothing more. If you find yourself tempted by credit card rewards, take a step back and consider how to earn these perks in a responsible way. Remember: put your financial security first and you'll be on your way to reaching your money goals.